A facelift for Ferrari's first-ever all-wheel drive, the FF, is currently undergoing testing ahead of an anticipated release sometime next year.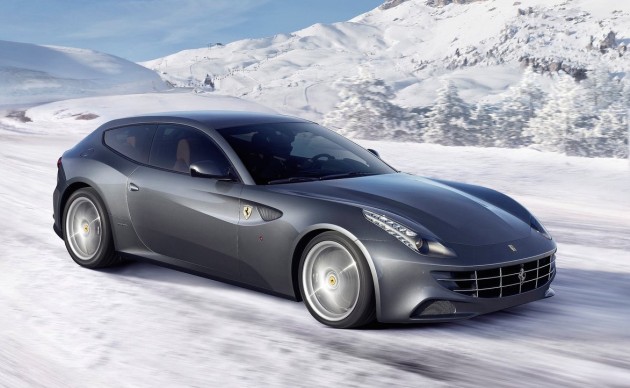 Heavily camouflaged test FFs have been spotted across Europe, hiding some aesthetic changes for the exterior. More importantly however, a senior executive at Ferrari has confirmed that despite the industry trend of downsizing and turbocharging, the FF is to remain powered by a naturally aspirated V12.
Senior vice president of commercial & marketing at Ferrari, Enrico Galliera, was questioned by media whether the new FF will be next in line for a turbocharged engine following the California and 488 GTB. He was quoted in an IndianAutosBlog report as saying, "No, the engine, it's our pinnacle. It will be V12 naturally aspirated." – Cue the collective sigh of relief from the automotive world.
According to reports, the V12 in question will be upped from 492kW to 522kW, and the seven-speed dual-clutch gearbox could be replaced for an eight-speed transmission to minimise emissions. There's also set to be a suprise of some sort, with Galliera saying:
"FF is one of the car that allowed us to satisfy the growing need of our clients. Of course, we're working to further innovate the car, it's too early to say when and how. But our clients will have surprise in the future."
We could expect to see the updated Ferrari FF at the 2016 Geneva Motor Show in March. We'll keep you updated.