A previous report was correct, Jaguar is indeed planning on unveiling the all-new Jaguar XFR-S high performance sedan at the upcoming 2012 Los Angeles Auto Show at the end of this month. The company has released a teaser image to get the juices flowing.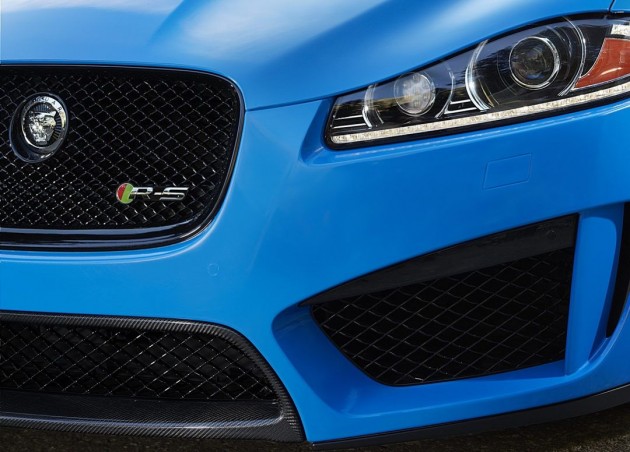 The image doesn't reveal all that much, but this is the first official confirmation from Jaguar that the model will debut at the LA show.
You get a tight glimpse of one of the headlights and part of the aggressive new black front grille, with of course an 'R-S' badge. There also seems to be some carbon fibre trimming around the lower intake for that ultra-racy look.
No further details have been released with the image, so it is still presumed that it will come with the 5.0-litre supercharged V8 engine as seen in the XKR-S. In that it produces 404kW of power and 680Nm of torque. The unit is a tweaked version of the current XFR 375kW V8.
In other areas, the XFR-S is expected to come with a range of more focused performance features over the XFR, including tighter suspension, bigger brakes, and a more functional aerodynamics package, as well as various sporty highlights in the interior.
All will be revealed at the LA show in the US, starting November 30. Stay tuned for more details.