Infiniti may soon deploy a high-end, strictly-focused performance sub-brand to rival BMW M cars and Mercedes's AMG variants. The company's global boss hopes to launch such a brand as part of the future product structure.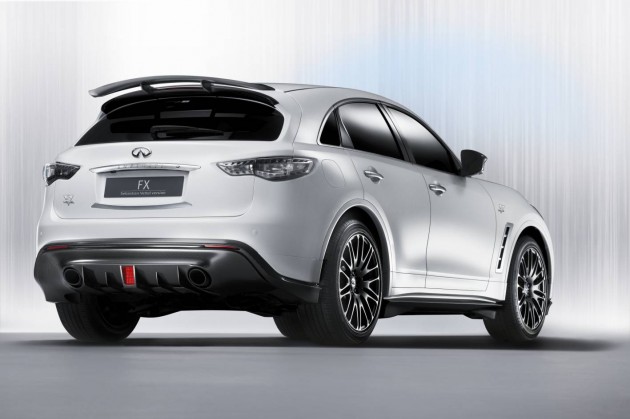 At the moment, Infiniti does offer a bespoke range of vehicle programs through its IPL (Infiniti Performance Line) sub-brand, however, this may no cut it for global boss Johan de Nysschen. Speaking with Automotive News recently, he said,
"What is absent from our product structure today is a line of really thoroughbred, high-end performance cars that take no prisoners. I don't say that every single Infiniti car line should have such a model. But I do say that we need a high-performance sub-brand."
We've heard rumours that Infiniti might be looking to launch its own version of the ballistic Nissan GT-R, garnished with the finer luxury details you'd expect from Infiniti. Although we haven't heard any more of such a project, de Nysschen is hoping to launch proper performance machines with track-ready components; just like the GT-R.
Competing in the market against rivals such as Audi, BMW and Mercedes-Benz, Infiniti is the only company that doesn't offer bespoke performance models. Audi has the RS models, BMW has M versions, and Merc has AMG. Even Lexus has a special division, with F Sport options and full bespoke F models such as the IS F, LFA, and upcoming RC F.
The highest performance model Infiniti currently offers is the IPL G coupe, available in some markets. It's not really a dedicated track-ready machine though. It's mostly a trimming package with some tuning.
As you know, Infiniti has perhaps one of the most ideal test drivers under its wings; F1 champ Sebastian Vettel. He is currently the company's 'director of performance', and plays a role in the development of upcoming models. Vettel would no doubt be involved in the development of these potential high performance models.
Infiniti is still expected to introduce a high-end halo supercar inspired by the EMERG-E concept (pictured below) in the next couple of years, with or without an introduction of a new sub-brand. It's set to be the company's fastest and most advanced model ever.