Back-from-the-dead company Detroit Electric has revealed its SP:01 electric sports car will be available in two specification levels; Pure and Performance. Both versions share a 37kWh battery pack and offer a 288km range.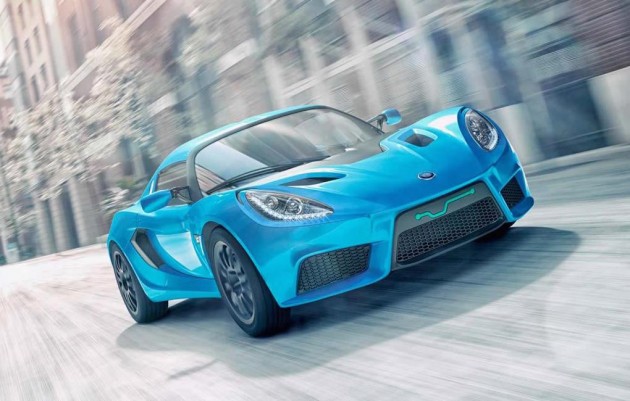 The entree for the Lotus-based and British-made sportster is the 'Pure' model, that produces 105kW and 280Nm from idle, for a 0-100km/h sprint of just 5.6 seconds and a top speed of 170km/h.
The spiciest 'Performance' version doubles the kilowattage to 210kW, shaving the 0-100km/h sprint time down to 3.9 seconds and increasing top speed to 250km/h. It adds 20kg to the Pure's 1155kg kerb weight.
The SP:01 is the second electric car to be based on the Lotus Elise/Exige, after the wildly successful Tesla Roadster. One thing that differentiates the SP:01 from that car though is the use of an H-pattern manual gearbox. The four-speed gearbox does not have a clutch pedal, but gives hope for the future to people who simply must stir their own cogs, even in an electric car.
Detroit Electric was founded in 1907, and built 13,000 electric cars until 1939. Notable customers included Thomas Edison, John D. Rockefeller, and Henry Ford's wife, Clara Ford. Remarkably, the original cars were said to be capable of 130km between charges, with one example running 340.1km. Batteries were either lead-acid, or Edison nickel-iron for US$600 more. It must be said though, the top speed was only 32km/h.
Unfortunately, there are no plans currently in place to import Detroit Electric SP:01 models to Australia.