This is probably the most outlandish Range Rover aftermarket tune we've seen in a long while. Developed by CDC Performance, the 'Nighthawk' package transforms the previous generation Range Rover Sport into a very mean muscle machine.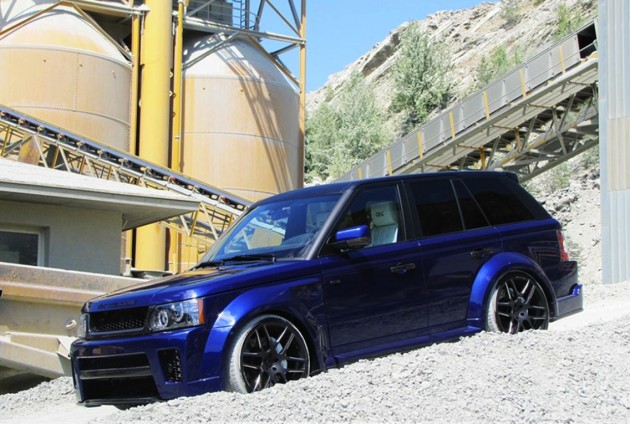 Starting with enhancements made under the bonnet, the CDC Nighthawk uses Range Rover's 5.0-litre supercharged V8 which usually produces 375kW in standard form. Obviously that's not enough for such a beastly-looking machine as the Nighthawk, so CDC makes some tweaks to boost power to 426kW and torque from 625Nm to 695Nm.
Specific acceleration figures haven't been mentioned. Considering the factory version is able to see 0-100km/h done and dusted in 6.2 seconds, don't be surprised if this unit manages it in nearer to 5.0 seconds dead.
Although the engine is nicely beefed up, what has CDC done to ensure a matching visual impact? Well, as you can immediately recognise, the Nighthawk pack comes with huge pumped wheel arches which accommodate up to 23-inch alloy wheels. The wheels wear massive 315/25 tyres.
There's also a six-piston brake setup for increased stopping performance, a dual exhaust system for added loudness, air suspension which can lower the SUV by 70mm, as well as a custom interior retrim with plenty of Alcantara and leather throughout.
Click play below for a bit of an overview. And feel free to tell us what you think of it in the comments area.