Bentley appears closer to deciding its next model line, with the sultry EXP 10 Speed 6 coupe shown at the 2015 Geneva Show unlikely to see the light of day.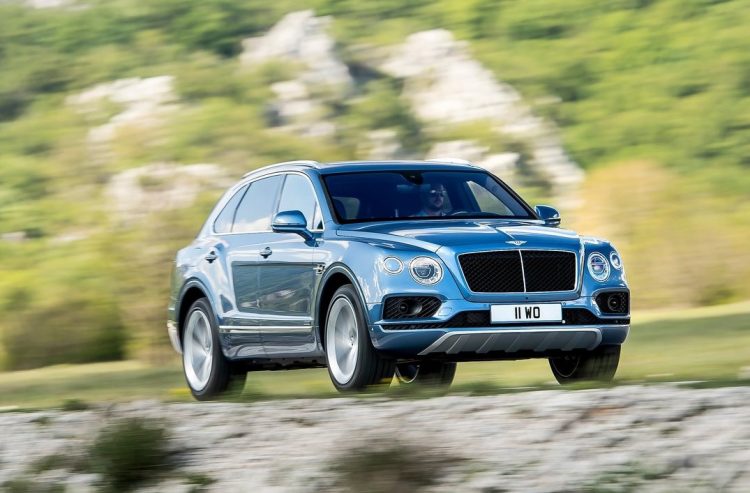 The Crewe-based ultra-luxury carmaker only has the go-ahead for one model, with a sub-Bentayga electric SUV said to be the favourite to reach production. CEO Wolfgang Durheimer has all-but confirmed this with comments to Automotive News, saying:
"I can assure you that Bentley – on the long term view – will not stay with one model only in the SUV lineup. We have clear indications that a smaller Bentayga as a Bentley SUV would find great acceptance."
The Bentayga is based on the Volkswagen MLB Evo platform, like the latest, second-gen Audi Q7 and Volkswagen Touareg, and the upcoming Lamboghini Urus. These are larger SUVs, so a sub-Bentayga SUV may be based on the upcoming Audi Q6 electric platform.
Confirmation that it may be an all-electric model came from Rolf French from Bentley's engineering division. He is quoted as saying:
"If you are looking for such a car [small SUV] then we are looking to that in combination with the possibilities to go full electric, it only makes sense if you get really new customers into the brand."
The likely timeframe for Bentley's next model line is 2020. Before then, an all-new Continental line including GT and Flying Spur is expected to arrive, with plug-in hybrid (PHEV) versions inclusive, plus PHEV Mulsanne and Bentayga models. A Bentayga with a sloping roofline in the vein of the BMW X6 is expected soon as well. The company recently broke new ground with a diesel variant, sourcing its twin-turbo diesel from the Audi SQ7.