Australian new vehicle registration VFACTS figures for November 2014 are out, giving us a clear indication on what will be the best-selling vehicles of the year.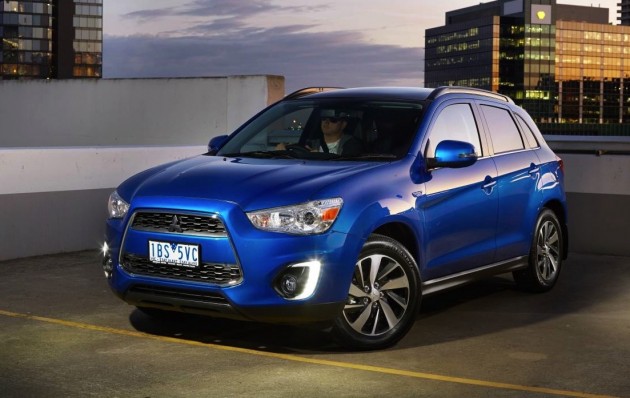 On initial glance, Mercedes-Benz is storming through the mid-size premium segment with the sleek new C-Class, while the new Lexus NX SUV was in the top three again for only its second month on sale.
In terms of the overall brand leaderboard, we see quite a lot of shuffling around. Toyota dominated, although its figure was some 2000 down on the previous month, while Hyundai remains firmly in second place and is on track for a record year.
Mazda overtook Holden for third place but more interestingly, Mitsubishi sales shot up to fifth place. Mitsubishi sales were so impressive in fact it almost caught up to Holden's figures. The big jump was partly thanks to a spike in ASX and Triton popularity during November. The top ten brands for November 2014 were as follows:
Toyota – 15,995 (down from 17,382 of October 2014)
Hyundai – 8600 (up from 8401)
Mazda – 8106 (up from 6880)
Holden – 7849 (up from 7542)
Mitsubishi – 7067 (up from 5115)
Ford – 5843 (down from 6337)
Nissan – 5183 (down from 5759)
Volkswagen – 4403 (down from 4764)
Subaru – 3802 (down from 4003)
Mercedes-Benz – 3369 (up from 3150)
With just one month to go until 2014 is over, we can start to put together a reasonably accurate prediction on what car will be the best-seller for the year. Obviously, it's down to the Mazda3 and Toyota Corolla, and it looks like it's going to be a photo-finish this year.
The Mazda3 lost out to the Toyota Corolla last year after sitting at the top for two years (2011 and 2012). So far this year Toyota has sold 40,189 Corollas, while 39,510 Mazda3s have driven off the showroom floor.
As for the month of November, the Mazda has clawed its way back to the top. The Corolla was not far behind with the Toyota HiLux snapping at its heels. Holden Commodore sales remained low but steady in fifth place overall. The top five models in terms of outright sales for November 2014 were as follows:
Mazda3 – 3499 (up from 2928)
Toyota Corolla – 3264 (down from 3819)
Toyota HiLux – 2920 (down from 3228)
Hyundai i30– 2886 (up from 2475)
Holden Commodore – 2200 (down from 2210)
Kicking off with the sub-sporty Medium Cars under $60,000 segment, the Toyota Camry is on a roll, reporting one of its highest monthly sales figures in a while (1981 units). It was followed, as usual, by the Mazda6 (451). The Volkswagen Passat overtook the Ford Mondeo during the month to round out the top three, with 304 sales.
In the popular Medium Cars over $60,000 class, Mercedes-Benz is continuing its dominance with the new C-Class. Although its figure couldn't top October efforts, the C-Class still remains a hot favourite in the segment. The C-Class's sexy sister, the CLA, remains in second spot ahead of the sedan rivals. The top five in this segment were as follows:
Mercedes-Benz C-Class – 817 (down from 862)
Mercedes-Benz CLA-Class – 397 (up from 371)
BMW 3 Series – 393 (up from 368)
Lexus IS – 164 (down from 240)
Audi A4 – 151 (down from 176)
Over in the Aussie Large Cars under $70,000 segment, the Holden Commodore is still in charge of the situation, however, we have a sneaking suspicion that will soon change now that the Ford FG X Falcon has gone on sale. It officially hit the market on December 1, which means all November figures account for FG models only. Holden sold 2200 Commodores while Ford sold 411 Falcons. Toyota Aurion sales dropped from 405 to 336.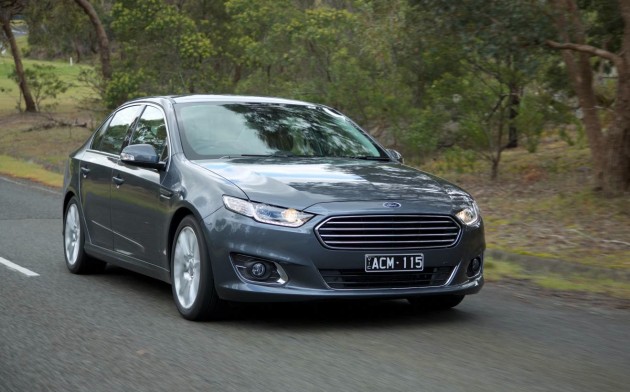 In the executive Large Cars over $70,000 category, all of the top-running vehicles sat in the same position as in October. There were only minor ups and downs for figures for some models, with the Mercedes-Benz E-Class remaining on the throne. The top five in this segment were as follows:
Mercedes-Benz E-Class – 145 (up from 135 of October)
BMW 5 Series – 72 (down from 75)
Jaguar XF – 59 (down from 69)
Audi A6 – 40 (up from 33)
Mercedes-Benz CLS-Class – 26 (equal)
In the segment we all love, the Sports Car under $80,000 class, Toyota reclaimed the top position with the 86 after losing it in October to the Hyundai Veloster. The 86 has been the most popular model in this segment for every month this year except two. It's on track to be the best-seller of the year.
The BMW 2 Series lost its third-place position from the previous month, giving way to impressive Audi A3 convertible figures. The Beemer was also overshadowed by the Subaru BRZ during November. The top five models in the category were as follows:
Hyundai Veloster – 321 (down from 466)
Toyota 86 – 205 (down from 330)
Audi A3 Convertible – 139 (up from 116)
Subaru BRZ – 125 (up from 75)
BMW 1/2 Series Coupe/Convertible – 87 (down from 140)
(Subaru WRX – 346 [down from 354] – not officially in this segment)
Moving over into the somewhat more desirable Sport Cars over $80,000 segment, the BMW 4 Series continues to lead the way by slightly increasing 4 Series figures. It was followed by the C-Cass Coupe, which overtook the E-Class coupe/cabrio. The Audi A5 was pushed down to fifth place by the SLK. The top five in this category were as follows:
BMW 4 Series Coupe/Convertible – 204 (up from 186)
Mercedes-Benz C-Class Coupe – 149 (up from 70)
Mercedes-Benz E-Class Coupe/Cabrio – 124 (down from 125)
Mercedes-Benz SLK-Class – 67 (up from 27)
Audi A5 – 41 (down from 52)
It's Christmas time and for the perfect gift, the Sport Cars over $200,000 segment is sure to have something that is on your wish list. Porsche outshone its rivals with the 911 during November, easily overtaking the BMW 6 Series from the previous month. Meanwhile Ferrari held onto third place – a few people have obviously been very good this year, good enough to impress Santa anyway. The top five in the category during November 2014 were as follows:
Porsche 911 – 31 (up from 23)
BMW 6 Series – 23 (up from 15)
Ferrari (models not specified) – 13 (up from 12)
Bentley (models not specified) – 10 (up from 8)
Mercedes-Benz SL-Class – 5/Maserati (models not specified) – 5
In the tradies segment, the 4×4 utes, the Mitsubishi Triton is edging ever-so-much closer to the Toyota HiLux. Mitsubishi sold 1905 examples of the 4×4 version, only just behind the HiLux's winning 2036 effort. The Ford Ranger rounded out the top three during November with 1625 sales, down from 1940 in the previous month.
As for the Combined 4×2 and 4×4 ute sales, it looks like the Mitsubishi Triton is gaining popularity, sitting in second place, while the Mazda BT-50 is showing promise by moving up from seventh position in October. There was a mix of ups and downs for November, with some brands posting increases and others dropping off. Needless to say the Toyota HiLux will be the best-selling ute of the year. The top ten 4×2 and 4×4 combined figures for November 2014 look like this:
Toyota HiLux – 2920 (down from 3228)
Mitsubishi Triton – 2182 (up from 1787)
Ford Ranger – 2092 (down from 2405)
Mazda BT-50 – 1209 (up from 961)
Holden Colorado – 1189 (down from 1333)
Nissan Navara – 1058 (down from 1216)
Isuzu D-Max – 945 (down from 1013)
Volkswagen Amarok – 692 (down from 770)
Great Wall V200 – 22 (down from 43)
Great Wall V240 – 34 (down from 35)
Lastly, the ever-so-popular SUV segments saw some big changes in the top runners. First off, the Mitsubishi ASX is steaming ahead and blasted through the entry class, overtaking everything in its path. Meanwhile, further up the ranks, the all-new Lexus NX stays in the top three after being launched just a couple of months ago.
Those interested in larger SUVs will be interested to know the Jeep Grand Cherokee is likely going to be the best-selling entry model this year. It sat as the top favourite once again last month, followed by the two Toyota kings, the Prado and Kluger.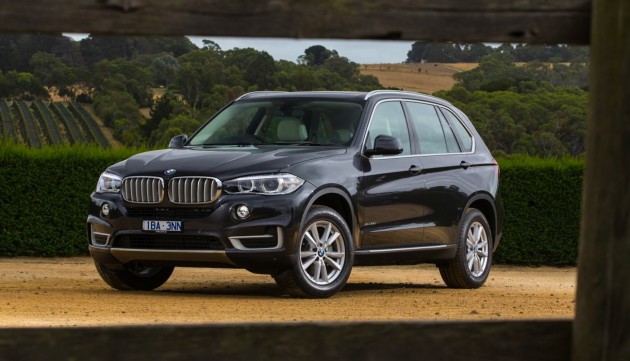 Up in the premium segments, most models remained steady in terms of positions. The BMW X5 continues as the leader in the luxury end despite a decent rise in Mercedes-Benz ML-Class sales, while the Mercedes GL-Class reclaimed its usual top spot from the Range Rover. In all SUV segments the top-sellers for November 2014 were as follows:
SUV Small under $40,000:
Mitsubishi ASX – 1763 (up from 851 of October)
Hyundai ix35 – 1697 (up from 1273)
Subaru XV – 918 (down from 1149)
SUV Small above $40,000:
Mercedes-Benz GLA-Class – 219 (up from 200)
Audi Q3 – 168 (down from 175)
Lexus NX – 151 (down from 174)
SUV Medium under $60,000:
Mazda CX-5 – 1617 (up from 1594)
Subaru Forester – 1595 (up from 1266)
Toyota RAV4 – 1477 (down from 1582)
SUV Medium above $60,000:
Audi Q5 – 339 (down from 347)
BMW X3 – 227 (up from 211)
Range Rover Evoque – 184 (down from 198)
SUV Large above $70,000:
BMW X5 – 367 (up from 366)
Mercedes-Benz M-Class – 341 (up from 280)
Land Rover Discovery – 232 (up from 225)
SUV Upper Large under $100,000:
Toyota LandCruiser – 675 (down from 773)
Nissan Patrol – 157 (down from 164)
Total new vehicle sales in Australia in November were up on October's effort, with 92,232 sales in November compared with 91,236 in October. Overall sales were down 4.8 per cent on November 2013 figures.
As for what fuel types buyers went for in November, figures remained steady. The figures for private buyers in terms of vehicle fuel were as follows (passenger, SUV, and light commercial combined):
Petrol – 33,346 (up from 33,202 of October)
Diesel – 11,756 (up from 11,508)
Hybrid – 299 (down from 395)
Electric – 21 (up from 17)
LPG – 6 (down from 7)