In an unexpected move, Red Bull Racing and Aston Martin have announced they are teaming up to create a "ground-breaking" Aston Martin hypercar.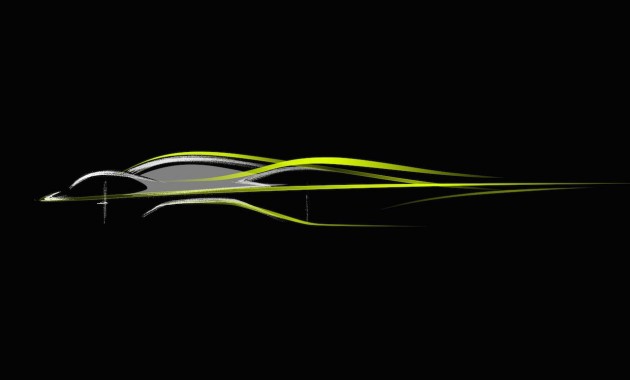 Aston Martin is currently one of the only big-name supercar brands that doesn't offer a crazy out-there hypercar like the LaFerrari, McLaren P1, and Porsche 918 Spyder. That's about to change though.
Codenamed the AM-RB 001, the project will present a blend of F1 technology with Aston Martin's design heritage. Specifically, the hypercar will be designed by Red Bull Racing's chief technical officer Adrian Newey, and Aston Martin's chief creative officer Marek Reichman. Reichman said:
"We are in the process of developing a hypercar that combines the latest in aerodynamics from F1 and the stunning design language of an Aston Martin sports car. The opportunity to collaborate with Adrian (Newey) and Red Bull Advanced Technologies will be a fascinating experience for everyone involved."
Specific details on the car are still in the makings, but the companies say it will be developed using the world's best aerodynamics specialists, composite experts, and the latest technological innovations.
Of course, the new partnership will bring Aston Martin back to the sport of Formula One. It won't be competing, but it will be Red Bull Racing's latest sponsor. Aston Martin hasn't been involved in the sport since 1960. Red Bull Racing team principal Christian Horner said:
"It's an incredible project which also realises a dream and vision long held by Adrian to design a road car. We are very much looking forward to what I'm certain will be a successful partnership."
The first sign of the partnership will begin this year, with Red Bull Racing F1 cars featuring the iconic Aston Martin wings logo on them for the 2016 season.