McLaren has been spotted once again testing a prototype version of the upcoming McLaren P1 hypercar. This time we get a clear indication of what the V8 engine sounds like.
Although the P1 is powered by a hybrid setup, with KERS (kinetic energy recovery system), it's good to know it'll still give off a proper V8 soundtrack.
What you're hearing is a tweaked version of the 3.8-litre twin-turbo V8 borrowed from the MP4-12C. In the P1 power could be pushed out to around 746kW (1000hp), when combined with the electrical assistance.
The body and most of the P1's structure is of course made from carbon fibre, making it a very lightweight vehicle. It has all be aerodynamically engineered too to provide an industry-leading 600kg of downforce at high speeds. No other car currently on the market is able to produce this much downforce and suction to the road.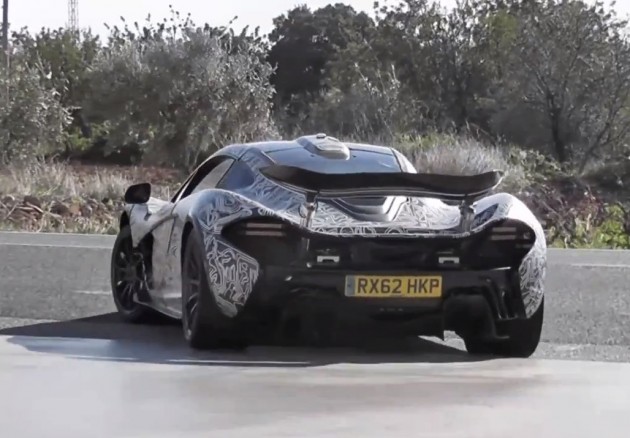 Taking a look at the sophisticated rear end and it isn't hard to see how the P1 produces so much downforce. There's a huge hydraulic rear wing for starters, and a very chunky and aggressive rear diffuser that looks like it comes straight from a race car.
As for the styling, well, not much can be seen in the video as the prototype is covered in disorienting camouflage. Much of the design will be inspired by the P1 Concept though, up to 95 per cent of it in fact.
Click play below to have a listen. It sounds very tasty indeed.