The second tantalising teaser for the upcoming McLaren 675LT has been released and definitely has our mouths watering.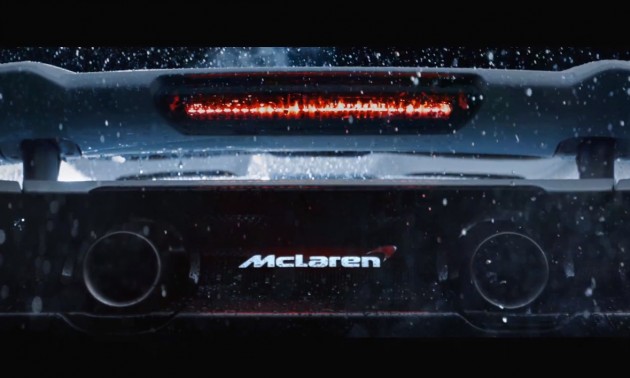 The 675LT will be at the top of McLaren's 'Super Series' lineup, above the 650S and the Asian market-only 625C. It will utilise the same 3.8-litre twin-turbo V8 from the 650S and 625C, but it has been reworked to produce 497kW and 700Nm – more than the others.
McLaren claims that the redesigned bodywork set to feature on the 675LT has boosted downforce by up to 40 per cent compared with the 650S, and the dry weight is also down from the 650S's 1330kg mass.
The 10-second clip released by the British manufacturer (below) shows a new titanium exhaust system, which according to McLaren has been optimised for the 675LT and will save weight and add performance.
The name 675LT refers to two things: the power output from the 3.8-litre twin-turbo V8 (675PS), and also a throwback to McLaren's endurance racing heritage and the famous 'long tail' race cars.
Only 10 examples of the McLaren F1 GTR were produced for endurance racing in the 1990s, and the car was later referred to as the 'long tail' due to the stretched bodywork, especially at the rear.
For the 675LT, McLaren is planning to offer it as a coupe only. It will be premiere at the upcoming Geneva Motor Show which kicks off in March. See the video below for a taste of what to expect.