Audi has announced it will be introducing a new one-make Audi Sport TT Cup racing series next year as part of DTM, based on the new Audi TT sports coupe.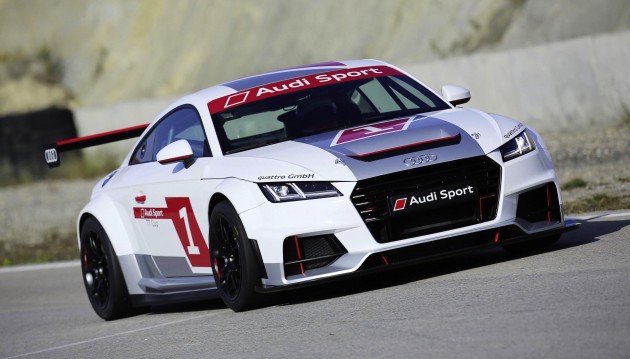 The Audi Sport TT Cup car has to be one of the best-looking racing cars around, showcasing the sharp design language of the recently revealed third-gen TT road car. Prof. Dr. Ulrich Hackenberg, member of Audi's board of management for Technical Development, said,
"For me it was clear that a driving machine like the new Audi TT belongs on the race track as well. With the Audi Sport TT Cup we have found an exciting approach. The TT is going to thrill fans and drivers."
Those interested in getting into motorsport in Germany will be able to purchase a seat in the Sport TT Cup cars, ready for racing next year. At each of the six DTM events in Europe, two races for the TT will be held, with 18 driver's seats available along with six specially reserved for various guest drivers.
As for the specifications, the Cup cars are powered by a 2.0-litre turbo four-cylinder engine producing 228kW of power. It comes fitted with a 'push-to-pass' button providing an additional 22kW. There's no speak of acceleration figures, however, with a kerb weight of just 1125kg these racers offer an excellent power-to-weight ratio.
Professional racing driver Markus Winkelhock will be on hand to provide coaching for the new drivers. Winkelhock won the last two 24-hour DTM races at the Nurburgring and Spa, driving for Audi. He has already tested the new TT Cup car. He said,
"The Audi TT cup is a genuine race car, ideal for rookies, yet challenging to drive. You immediately feel that you're sitting in an Audi and recognise the close kinship with the brand's other race cars."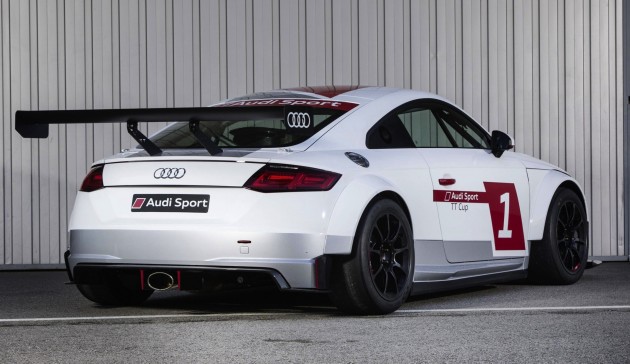 Interested drivers can apply worldwide via the audi-motorsport.com website, open now.