First of all, it does not smell bad. The makers of UK's first bio-bus powered entirely by human and food waste made sure of that. The 40-seater is fuelled by bio-methane gas, which is generated by the treatment of sewage and food waste. It can travel up to 300km on a full tank, which is produced using the annual waste of five people.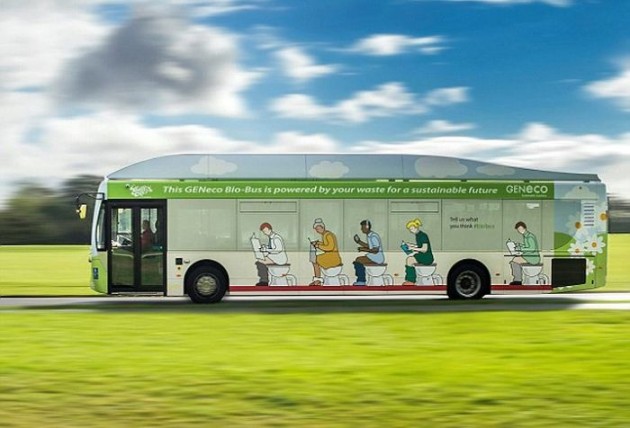 The bus has made its maiden voyage from Bristol Airport to Bath this morning and will now be on a four-week trial. The Bio-Bus is expected to carry around 10,000 passengers over this period. Apart from running on the waste of its citizens, it emits 30 percent less carbon dioxide than a traditional diesel engine and is both renewable and sustainable.
The Bath Bus Company will use the Bio-Bus for the A4 service from Bath to Bristol Airport, which is rapidly growing. Therefore a greener transport would be good for the entire community. Also, the timing of this initiative couldn't be better as Bristol will become the European Green Capital in 2015.
It is not the first time that bio-methane buses have taken on the streets in Europe. In 2009, Oslo converted 80 of its buses as part of its plan to become carbon-neutral by 2050. The city of Iasi in Romania also altered 30 of its buses to run on bio-methane back in 2011.
Take a look at the video below for more details of the maiden voyage. Who knows, maybe one day cars and even sports cars will run on human waste?
http://youtu.be/IDIsejElNRI