We saw the 2014 Mercedes-Benz Formula One engine a few weeks ago. Renault has now revealed a preview of its iteration of the new 1.6-litre turbocharged V6 layout, as per the FIA's regulations for next year's season.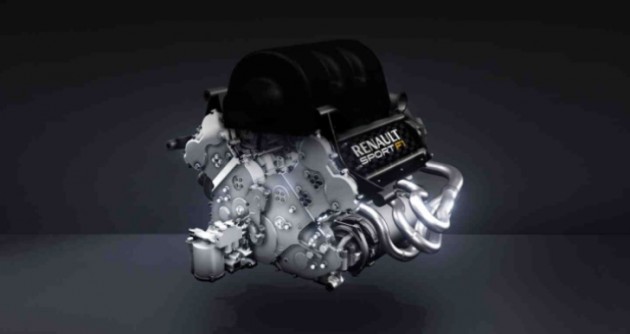 The new engine is only in its early stages, however, Renault plans to incorporate two electric motors and a single-stage turbocharger. The electric motors will be capable of providing 120kW boosts for up to five times longer (around 30 seconds) than the current ERS (energy recovery) setup.
As you would expect, downsizing from the current 2.4-litre V8 arrangement to a 1.6-litre unit, overall output is set to drop. Renault says the V6 alone produces over 450kW, down from the current 522kW-plus rating.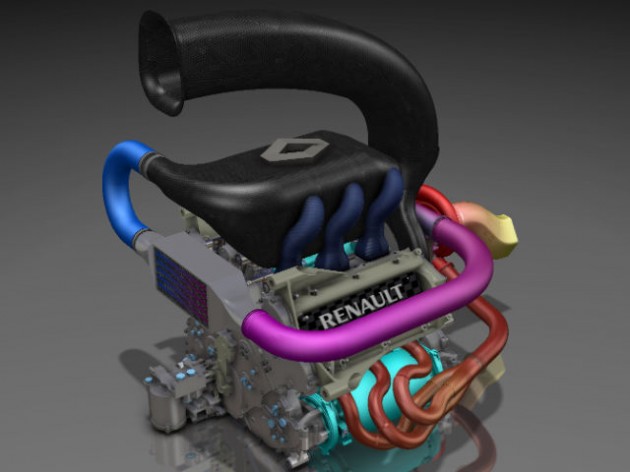 As per the upcoming 2014 FIA rules, all new engines will be restricted to 15,000rpm too, as opposed to the current 18,000rpm. Rob White, deputy general manager and technical director at Renault Sport F1, recently spoke about the new engine, saying,
"Improving the energy efficiency of an engine entails transmitting as much of the energy produced as possible to the wheels mechanically and re-using as much of the energy resulting from the fuel's combustion as possible.

"The aim of the new regulations is effectively to increase combustion efficiency thanks to the combination of downsizing, turbocharging and the recovery of the energy contained in exhaust heat (ERS- H) and lost as heat under braking (ERS-K) and then re-using this energy as electricity."
Other major teams including Ferrari and McLaren are expected to reveal preview versions of their V6 units throughout this year.