Nissan has revealed the new Nismo Nissan Juke ahead of its debut at this year's Le Mans 24 endurance event in France. The limited edition features various performance-oriented visual and handling enhancements.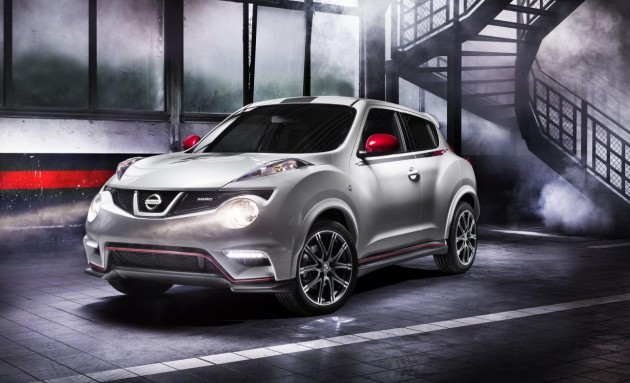 The Nismo Nissan Juke features mainly cosmetic additions to give the Juke a more muscular and aggressive look. This includes a full bodykit with sharper front and rear bumper bars, front and rear spoilers, and side skirts.
There are also wider wheel arches, a set of racing stripes, and red highlights, such as red side mirrors and a front grille insert. The exterior is then topped off with the set of bespoke 18-inch alloy wheels.
Making sure the Juke can handle when it comes to the bends, Nismo have developed a suspension tune for the SUV. This consists of stiffer springs, a lowered ride height, as well as a revised steering rack for a sharper response. The Juke's differential is also tweaked.
As for the engine, Nissan simply says that it features a 'tuned-up' version of the 1.6-litre turbocharged four-cylinder engine, with direct injection. An overall power output has not been mentioned.
If you're interested in purchasing one of these limited edition SUVs, it will go on sale in parts of Europe initially. It will also become available in the US and Japan later down the track.