With the new Ford Falcon XR8 all-but-confirmed to feature the FPV GT 335kW supercharged V8, the new XR6 Turbo and G6E Turbo could receive the 310kW 4.0-litre six-cylinder found in the F6.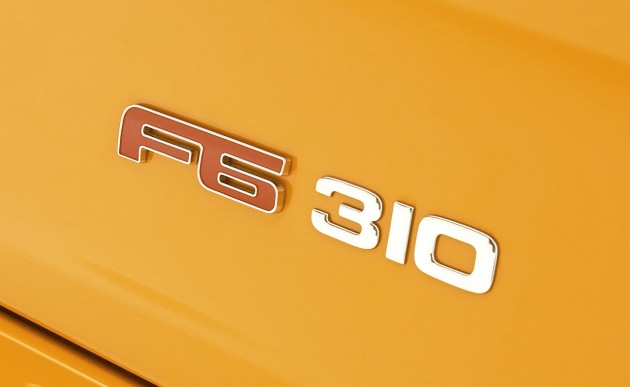 With FPV closed for business post GT-F, we're hearing noise that the 310kW engine used in the FPV F6 could be on the cards as a replacement for Ford's current 270kW engine.
The last time the XR6 Turbo received a power hike was way back in 2008, going from 245kW to 270kW with the arrival of the FG model.
By using the F6 engine Ford Australia would undoubtedly heighten interest in the turbocharged model, which has become a bit of a performance car hero since it was introduced back in 2002 – bringing it closer to its XR8 brother's anticipated 335kW output.
The FPV F6 is one of the fastest Australian-made sedans ever made, with many motoring stables throughout the country reporting 0-100km/h in under 5.0 seconds. It also has huge potential in the aftermarket world.
Likely to look visually more upmarket than the FG model it's set to replace, the 2015 Ford Falcon will feature an all-new front and rear design that falls into place with Ford's latest global design cues.
The new Falcon is set to launch in November, with on-sale dates and specifications yet to be formally announced.
PerformanceDrive has contacted Ford Australia for comment. We'll update this story when we hear more.
UPDATE: Ford Australia has confirmed the 2015 Ford Falcon XR6 Turbo will continue to use the 270kW tune. Click this link for the full specifications.