Tesla's headline-grabbing Model S P100D is the world's fastest four-door production car, with 0-60mph (97km/h) times as low as 2.275 seconds recorded, thanks to its 100kWh battery pack, all-wheel drive system and furiously powerful electric motors.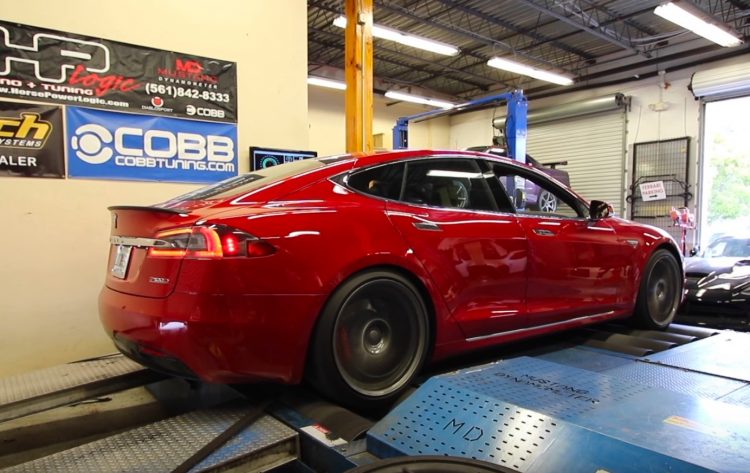 Drag Times decided to strap one to an all-wheel dynomometer to see exactly what kind of output registers from the record-breaking electric car.
So the dyno could cope with the surfeit of torque from 0RPM that comes with an electric motor, the test was performed from a rolling start. The result was 588hp (438kW) at the wheels and a mind-bending 1247Nm of torque.
Despite the care taken with the rolling start, wheelspin still managed to occur at times. It is also worth noting that the figures were achieved in the car's ninth dyno run, which means the batteries were somewhat depleted. Still, compared with the combined output of 507kW, a 14 per cent driveline loss is what a conventional car, with extra gears, parts and friction could only dream of.
As far as we know the car is pretty much standard aside from some alloy wheels. Obviously there's no engine tuning or exhaust modifications. Check out the video below to watch the P100D try and open up a black hole on the spot.