Details of the utes that will succeed the Mazda BT-50 and Isuzu D-Max in around two years have emerged at an Isuzu launch event this week.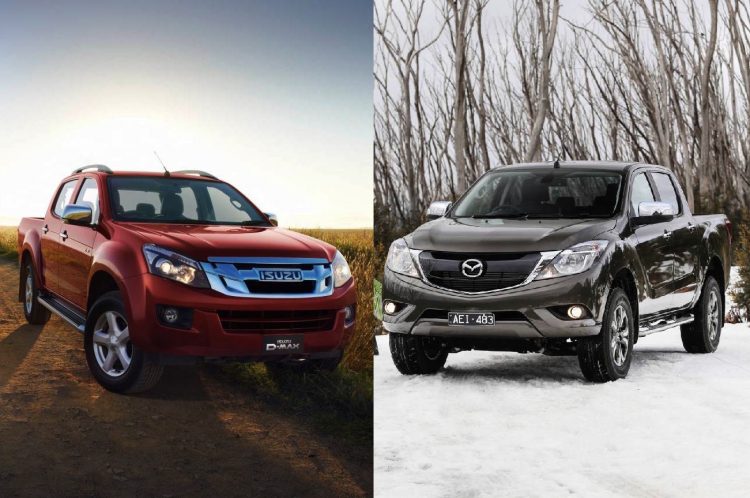 Many engineers and senior Isuzu staff were on hand to field questions at the Australian launch of the MY17 MU-X, and PerformanceDrive managed to get some time with none other than the president of Isuzu Motors Thailand, Takashi Kikuchi.
As Thailand is where both cars are presently manufactured, Kikuchi san oversaw the development of the latest MY17 D-Max and MU-X, and is overseeing the next generation of cars that begins a new partnership with Mazda, ending a decades-long alliance with General Motors.
Kikuchi indicated that the primary development will be carried out by Isuzu, including chassis and powertrains, with Mazda's BT-50 version differing with exterior and interior styling only. It's understood the exterior of the BT-50 will mainly be unique at the front and rear ends.
Isuzu's 80-year expertise with diesel engines and expertise in building dependable chassis structures means it is the ideal candidate to take the lead. It is unlikely that Mazda's SkyActiv range of petrol engines will see duty in either version.
Presently, the Mazda BT-50 shares its underpinnings and major componentry with the Ford Ranger, while the Isuzu D-Max has a similar relationship with the Holden Colorado. One key difference between those two utes is Isuzu's upgraded 3.0-litre turbo-diesel, that now makes 130kW, and 430Nm at 1700rpm.
The current D-Max and BT-50 are set to continue with only mild updates for at least another 18 months.