The rise of electric cars shows no sign of slowing down, with around 22,300 Tesla Model S sedans sold last year. The sales figure comes from Tesla's head office at California and puts it on a similar playing field to Chevrolet and Nissan.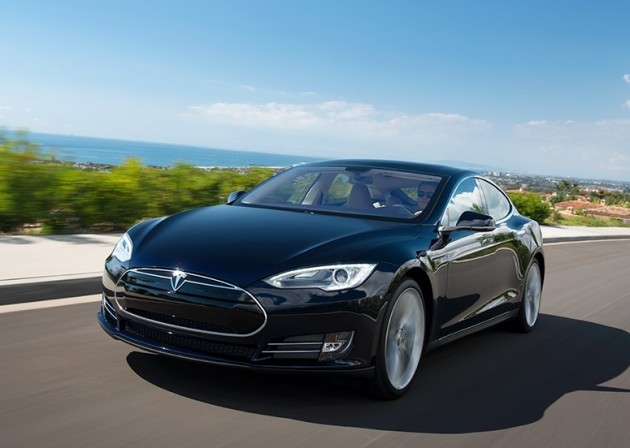 Tesla made the sales announcement at the 2014 North American International Auto Show in Detroit yesterday, which reportedly sent the company's stock price soaring 16 per cent.
Having exceeded its original sales target by around 1300 units, Tesla is only just behind the Chevrolet Volt and Nissan Leaf in terms of total global sales, which came in at 23,094 and 22,610 respectively.
In a statement, a Tesla spokesman said the higher than expected number of cars produced was the result of a big effort from everyone in the production team and the company's battery supplier Panasonic. In October last year Tesla signed an agreement with Panasonic to increase the supply of lithium ion batteries for cars.
Tesla sales in the fourth quarter of 2013 were the highest in the company's history. Almost 6900 examples were sold and delivered. The company exceeded prior guidance by approximately 20 per cent.
Those interested in purchasing a Tesla Model S in Australia can reserve their order online via the Tesla website. Deliveries are set to take place by mid-year.