Tesla will unveil its all-new Tesla Model X electric SUV on February 9. The new SUV will enter the market in the premium segment, rivalling the likes of the Porsche Cayenne and Audi Q7.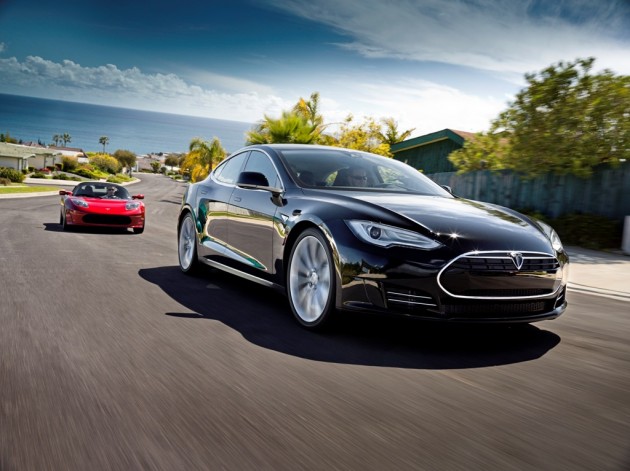 Since it's a Tesla, it's also promising to be a quick bit of gear. Just before Christmas the new Tesla Model X was previewed to a group of investors who then all tweeted how impressed they were by it. Some said that it would be quicker than a Cayenne and more spacious than a Q7.
Official details on the new SUV are yet to be revealed, however, it will feature a fully electric powertrain, making it one of the first, if not the first fully electric SUV on the market. Stay tuned for all the details on February 9.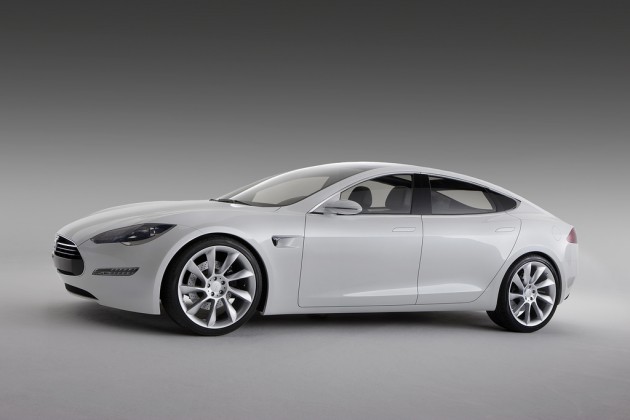 In other Tesla news, the Tesla Model S will be launched later this year, and early in 2013 in Australia. Just 1000 will be made initially, but production will expand further down the track. Full pricing details for Australia will be released halfway through this year.
It will be powered by a liquid-cooled, lithium-ion battery, available in optional power outputs (ranging from 40kWh, 60kWh to 85kWh for the Performance version). The elegant four-door coupe-style sedan offers five seats and an additional two rearward facing child seats as an option.
As for the performance, 0-100km/h will be accessible in 6.5 seconds, 5.6 seconds and just 4.4 second for the Performance version. Recharging times will vary, but using a conventional 240-volt socket, up to 80 per cent charge will be achievable in just 45 minutes, with full-charge ranges ranging from 260km to 480km with the Performance option.
It is promising to be a quite a package to look forward to. We'll keep you updated with pricing details as soon as they are released in around six months.