Looking for a new vehicle to get you from A to B in unstoppable comfort, luxury, and toughness? An American manufacturer going by the name of US Speciality Vehicles (USSV) has just come up with a proposition for you.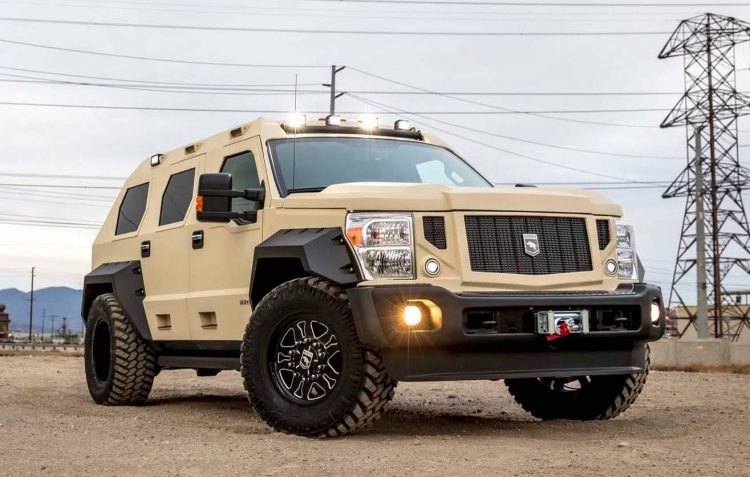 It's called the Rhino GX Executive, and what it is is basically a military bunker with wheels. It's actually based on a Ford F-250 Super Duty chassis with a completely bespoke tank-like body. You'll notice the massive military-like tyres, serious external lighting, and cool side steps embedded in the doors.
Inside is where all the action is though. There you'll find a pair of individual sports seats in the back covered in leather, with full reclining functions and under-leg extenders. There's also a 40-inch TV with KVH TRAC A9 satellite coverage.
Other interior highlights include an intercom system, foot rests, and plenty of exotic wood, leather and chrome for the trimmings. A tablet-style touch-screen is mounted on a special central console in the back to operate everything. It's all run by a dual alternator system.
As for the power source, we presume it comes from the standard Ford PowerStroke 6.7-litre turbo-diesel V8 engine that, in factory Ford form, produces 328kW and 1254Nm. This is connected to a six-speed automatic. Specific details regarding the performance and off-road potential haven't been mentioned, but we're sure it'll go anywhere you point it.