Hyundai is said to be discussing plans for a new 2013 Hyundai i30 turbo hot hatch which will reportedly be based on the upcoming i30 three-door set for later in 2012.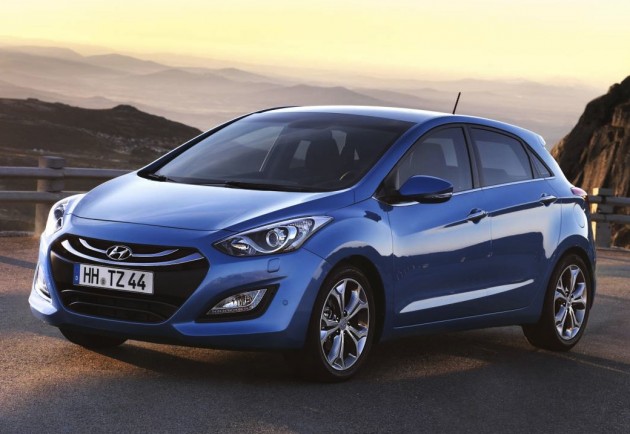 In a recent Autocar report in the UK, Hyundai Europe boss Allan Rushforth confirmed Hyundai is talking about such a model being introduced in the future. He said that it would likely be developed for the European market, offering not just mechanical performance but more sporty styling compared with the normal five-door hatch.
According to the report, the Hyundai i30 turbo hot hatch would come with a 1.6-litre turbocharged four-cylinder engine producing around 149kW of power. The engine would be borrowed from sister company Kia, of which is working on a Kia C'eed hot hatch using the same engine.
A Hyundai i30 turbo hot hatch version would certainly go down well in the Australian market, as the normal i30 is already one of the most popular hatches in the segment. In November Hyundai sold 2167 i30s, making it the fourth most popular small car behind the Toyota Corolla (3731), the Mazda3 (3480), and the Holden Cruze (2393).
A Hyundai i30 turbo hot hatch would also help the company stay on top of Volkswagen Golf sales (764 for November), and in particular, provide a decent contender to rival the Golf GTI.
What do you think? Would you love to see a Hyundai i30 hot hatch version on the market?