Koenigsegg will unveil a special edition Agera at the upcoming Monterey Car Week, known as the Agera XS.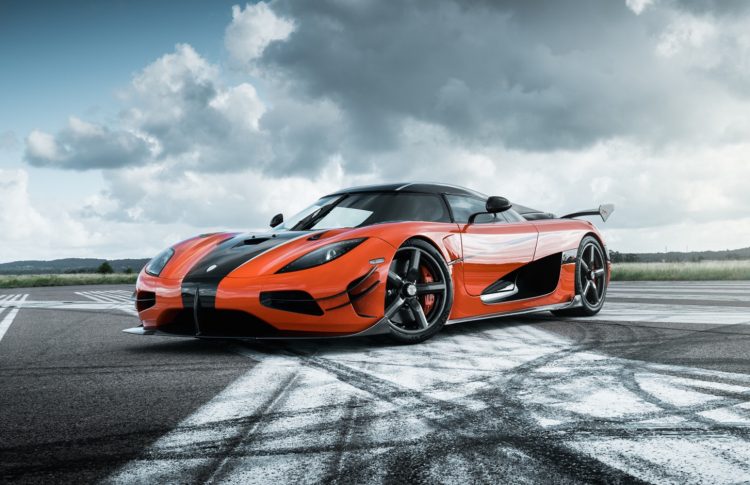 What makes this particular Koenigsegg special, aside from being one of an extremely small batch of vehicles that the Swedish manufacturer produces, is the fact it is the first Koenigsegg fully homologated for US roads.
It is based on the Agera RS and powered by the same 5.0-litre twin-turbocharged V8 powerhouse that produces 865kW/1280Nm. Power is transferred to the rear wheels through Koenigsegg's own E-diff, via a CIMA seven-speed dual-clutch auto transmission.
Aside from being the only US-homologated Koenigsegg, the unknown owner has opted for the "Karosserie" exterior, which benefits from a diamond-dust metallic finish. Inside, the theme carries on to the Alcantara-lined upholstery, with bright orange contrasting and a bare carbon fibre central console.
Adding to the Agera's uniqueness, it has been fitted with the largest rear wing to be fitted to any Koegnisegg, including the One:1 megacar. Despite the luxurious interior and monstrous powertrain, the Agera XS weighs just 1394kg.
To give you an idea why we're making a big deal about this car, Koenigsegg manufacturers its vehicles in extremely limited runs. Just seven units of the standard Agera were produced between 2010-2013, with an additional eighteen Agera R units and five Agera S produced between 2011-2014. The final chapter in the Agera story is the Agera Final, with production capped at just three units.
We digress. The Agera in question will be made available for public viewing during Monterey Car Week at Pebble Beach this weekend.