Gemballa is set to reveal four new project cars at the Geneva show this year, including a Gemballa McLaren MP4-12C, and two all-new Porsche 911 upgrade packages.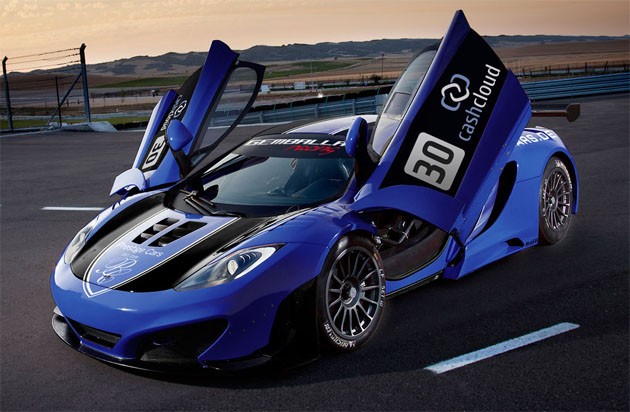 The new McLaren MP4-12C comes with a 3.8-litre twin-turbo V8 producing a whopping 441kW of power; it's a serious package. We can only imagine what Gemballa will do to it, being a serious tuning company known for massive horsepower Porsche 911s.
The German company says the new Gemballa McLaren MP4-12C will come with various custom-made carbon fibre body components, as well as new 20-inch alloy wheels up front and 21-inch wheels on the rear.
The engine compartment is also expected to be fiddled with to a certain degree. Being a turbocharged motor to start with even an ECU tune and full exhaust system could see 500kW. Official details are yet to be revealed.
The other two 911 projects on show will preview 2012 991 Porsche 911 tuning. Like the McLaren, the 911s are set to showcase 21-inch alloy wheels, carbon fibre body trimmings, and apparently a bespoke six-outlet exhaust system.
All will be revealed next week at the 2012 Geneva Motor Show, starting March 6.
(image of Gemballa MP4-12C GT3 racing car)