Henrik Fisker's new EV, the Fisker EMotion, is the famed designer's latest tilt at the green energy market following the somewhat ill-fated Karma plug-in hybrid.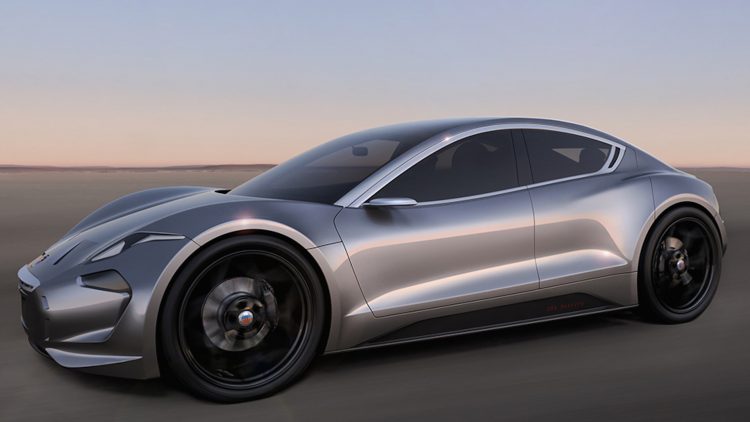 A shadowy teaser was shown last week, with the sedan demonstrating its butterfly front and rear doors, plus its aggressive front end treatment.
Promising an extraordinary 643km range, the EMotion utilises a new graphene battery pack that was developed by Fisker Nanotech and Nanotech Energy Inc. There is some skepticism about these grandiose claims, which if true, dwarf the energy density of Tesla's lithium-ion battery cells.
Nevertheless, the finished product is expected to debut next year with a 260km/h top speed. The press release promises "superb rear legroom", while adding: "Fisker has taken advantage of the newly developed electric powertrain layout by pushing the vehicle's entire interior compartment forward and increasing the wheelbase with distinctively short front and rear overhangs, a layout that increases the interior space."
Henrik Fisker's last effort, the Fikser Karma, was a plug-in hybrid with a 51km electric range with a 2.0-litre turbo GM engine. It was endorsed by celebrities such as Leonardo DiCaprio but only enjoyed very mild success before being taken over by Chinese interests and being rebranded the Karma Revero.