Mitsubishi is planning to unveil an eye-opening little open-top sportscar concept at the Tokyo Motor Show later this month, called the EMIRAI 3 xDAS.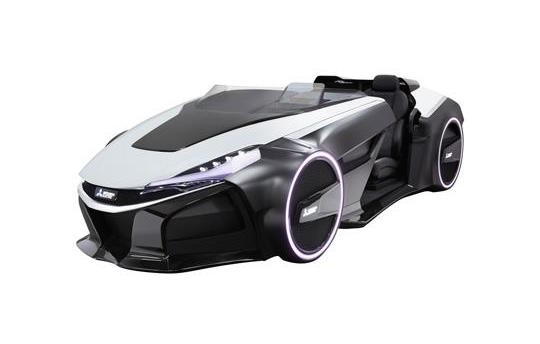 The concept isn't just interesting to look at, it previews the company's next-generation driving assistance technologies. These include a comprehensive human-machine interface with LCD panels on the dash and centre console, as well as a 3D head-up display unit.
When driving, the car can fully monitor the driver via a camera and a special non-contact heart rate monitor which was developed with the National University Corporation Kyushu. It is then able to provide predictive assistance based on driver behaviour.
If that's not enough, the head-up display provides 3D images of objects over 10 metres in front of the car. This allows the driver to concentrate on the road ahead. If the driver shows sign of fatigue, the on-board monitoring system is able to alert the driver and recommend upcoming rest stops.
Aside from the impressively advanced technology, which could give us a look into the future regarding production cars, the EMIRAI 3 xDAS showcases a futuristic open-top body. It actually looks a bit like a motorbike but with two seats and a windscreen.
This will be a very cool concept to see in the metal. All will be revealed at the Tokyo show, which starts on October 29. Stay tuned for plenty of coverage.