Remember the Audi R8 teaser over the weekend? It's now been confirmed as the first road-going rear-wheel drive R8, called the R8 V10 RWS (Rear Wheel Series).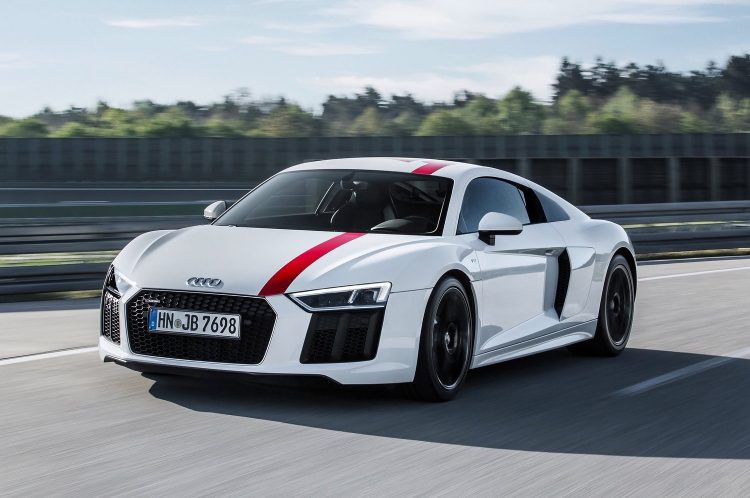 As suspected, the R8 RWS is a special edition model that will be built in limited numbers. Just 999 units will be made for global markets, including in coupe and drop-top Spyder form. All will be manufactured at Audi's Bollinger Hofe factory, just north of Stuttgart in Germany.
For the exterior, the R8 RWS can be had with an optional red film running over the bonnet, roof, and rear section, inspired by the R8 LMS GT4 race car. There's also unique sports seats with leather and Alcantara upholstery, and a special build number plaque for the dash.
Most importantly though, the powertrain. It's the 5.2-litre naturally aspirated V10 found in the regular R8, producing 397kW and 540Nm. This is sent through a dual-clutch automatic transmission with, excitingly, rear-wheel drive. This helps cut 50kg from the R8's kerb weight compared with the regular all-wheel drive model.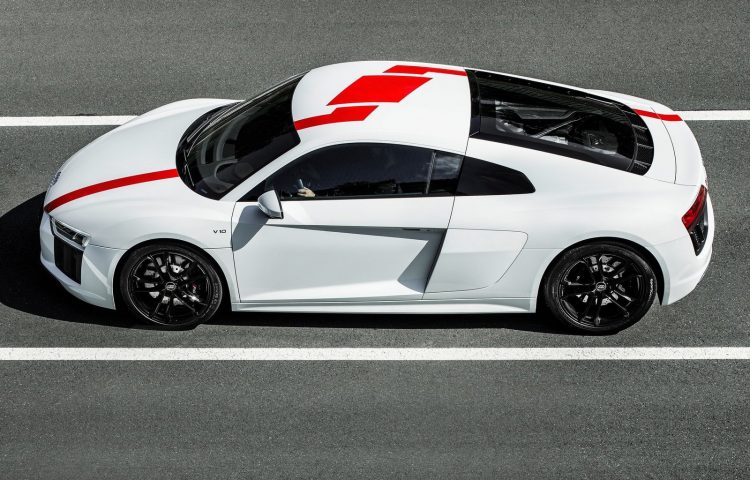 Audi engineers have retuned the classic and suspension setup to help optimise the new drive layout, while the front-to-rear weight distribution is 40.6:59.4. Acceleration from 0-100km/h comes up in 3.7 seconds for the coupe and 3.8 for the Spyder. Stephan Winkelmann, new CEO at Audi Sport GmbH, spoke about the special edition, saying:
"A limited-edition special model for customers with an appreciation for essential driving enjoyment, the R8 V10 RWS is an absolutely exclusive offer. With its mid-mounted V10 engine and rear-wheel drive, it successfully brings the driving concept of our R8 LMS racing car to the streets."
Drivers can activate the retuned Dynamic driving mode which, along with placing the stability control in Sport mode, helps to allow controlled drifts in the supercar. Audi says in this configuration the stability control will only intervene at the limit. The electromechanical steering system is now "completely free of torque steer" too, Audi says, providing more precise handling.
The special edition will go on sale in Europe from September 15, with prices in the UK kicking off from £110,000 OTR. Details of a possible Australian allocation haven't been confirmed.