Audi will soon offer a high performance petrol version of the Audi SQ5, featuring the company's 3.0-litre TFSI supercharged V6. It will join the upcoming 3.0 TDI diesel variant, which is set to arrive in Australia in April.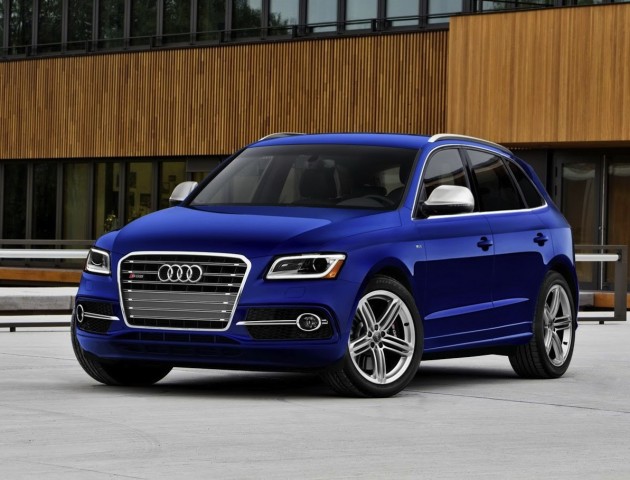 Unfortunately, the petrol version will only be made in left-hand drive, meaning, it will not be heading to Australia any time soon. Overseas markets will be excited by the 260kW on offer though, which easily trumps the TDI's 230kW. Torque is also impressive for a petrol, peaking at 470Nm.
The mighty engine, also seen in the Audi S4 sedan with a slightly different tune (245kW/440Nm), allows the Q5 SUV to sprint from 0-100km/h in 5.3 seconds. The time is actually slower than the potent turbo-diesel counterpart (5.1 seconds), which offers 650Nm of torque.
As for fuel economy, the TFSI is understandably less efficient than the TDI, consuming an average of 8.5L/100km, compared with the TDI's 7.1L/100km rating.
Like the TDI version, the SQ5 TFSI comes with a number of Audi 'S' performance items, including a discreet bodykit with front and rear spoilers, quad-outlet exhausts, unique 20-inch alloy wheels, silver trimmings and side mirrors, and sports tuned suspension.
Inside, the SQ5 is decked out in a full clubsport-style interior, with bucket seats, contrasting stitching, a small sports steering wheel, and a Nappa leather two-tone upholstery.
The new model will make its official public debut at the 2013 North American International Auto Show, starting January 14.
The TDI version is tipped to hit the Aussie market for a pinch under $100,000.