McLaren has formed a new group called McLaren Group which combines McLaren Technology and McLaren Automotive into one, with company boss Ron Dennis selling his shares in the two companies.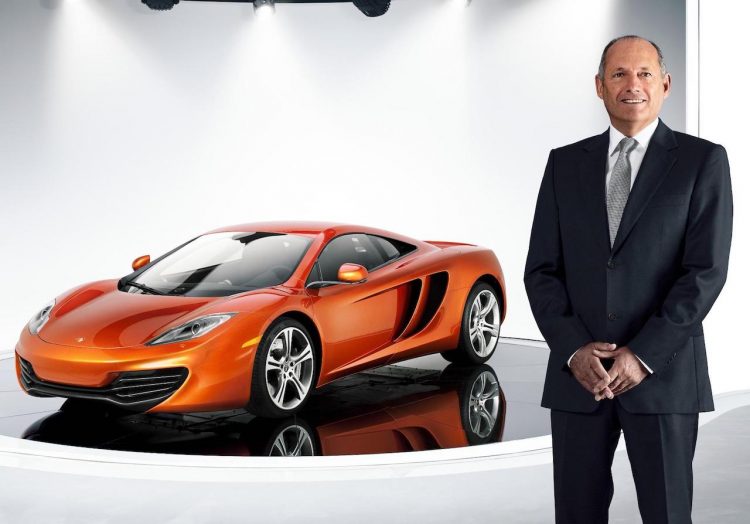 The Bahrain Mumtalakat Holding Company and TAG Group remain the majority shareholders in McLaren Group, while company chairman Ron Dennis is stepping down after leading the company and the brand for the past 37 years.
Today, McLaren Group is valued at 2.4 billion euros, with a combined turnover of 898 million euros in 2016. It now has over 3400 employees. This is no doubt a big cornerstone for the company. Ron Dennis said:
"I am very pleased to have reached agreement with my fellow McLaren shareholders. It represents a fitting end to my time at McLaren, and will enable me to focus on my other interests. I will continue to consult for various companies and work with the UK Government's Ministry of Defence Innovation Advisory Panel in helping to improve the technology, the culture and the organisations that together safeguard the UK's national security."
Taking Dennis's place is Shaikh Mohammed bin Essa Al Khalifa as executive chairman. He said:
"I would like to pay tribute to Ron's immense contribution to the McLaren success story over the past 37 years. There will be time in the near future to outline our plans, for the coming months and years will be an extremely exciting time in the story of McLaren. But now, today, it is appropriate that we pause to express our gratitude to Ron. So, on behalf of McLaren and all who sail in her, may I say three heartfelt words: thank you Ron."
McLaren is celebrating its fourth consecutive year of profitability and record sales at the moment, with 3286 vehicle sales in 2016. Operating profit hit 65.8 million euros, up 180 per cent on 2015, and sales revenues are up 44 per cent in 2016 from 2015, at 649.8 million euros.