Honda has unveiled the Honda EV-STER concept at the 2011 Tokyo Motor Show. The concept showcases compact and futuristic sports car styling, backed up by an environmentally-friendly electric powertrain.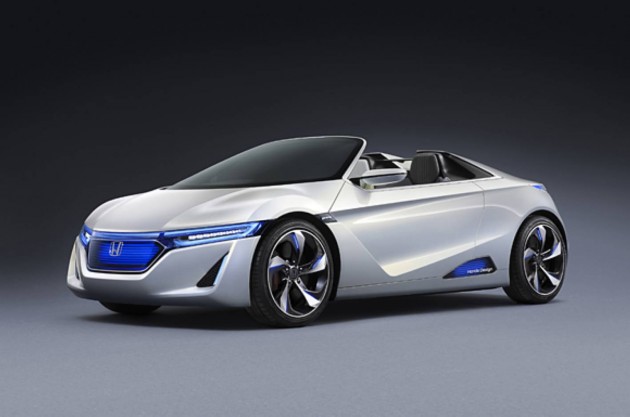 Honda says the body work is not only low-profile and appealing to look at, it's also been designed to efficiently cut through the air, and reduces the car's overall carbon footprint.
Power comes from a 10kWh lithium-ion battery pack which directs power to the rear wheels via an electric motor. The motor then produces 58kW of power. Honda says the Honda EV-STER concept is capable of 0-60km/h in 5.0 seconds and a top speed of 160km/h.
Inside, the EV-STER concept features a '"twin-lever" steering controls, which Honda says was developed for the thorough pursuit of the joy of driving. The in-car controls also allow the driver to select between various driving modes which can alter the handling and power characteristics of the powertrain.
The are no plans for the EV-STER concept to go into production, but Honda says it does preview the future direction for upcoming products. The company says it is, "committed to developing sports models beyond the expectations of its customers and offering exciting and thrilling mobility products".
We'll hold off our judgment on that statement until after we see what eventuates from the new Honda NSX project that's currently underway. But what do you think of this? It's like a modern take on the Honda BEAT.