A rare, one of only six, TWR Jaguar XJ220S will go up for auction in Arizona at the RM Auctions event next weekend. The iconic hypercar is expected to sell for around US$225,000-$300,000.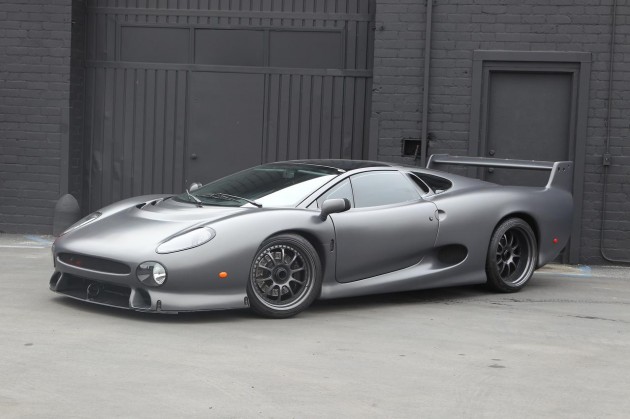 Built by Tom Walkinshaw Racing, the Jaguar XJ220S is a very tasty piece of automotive erotica indeed. The normal XJ220 is already epic enough, let alone the S, which is lighter in weight (1372kg vs 1080kg), and more powerful than the normal XJ220 (404kW vs 507kW).
Just six of these super fast supercars were ever built, a process which consists of TWR stripping back a stock XJ220 and giving it new lightweight carbon fibre panels. It also gets an active bodykit with a low front splitter, extended side skirts, and an adjustable rear wing for high-speed circuit stints.
In the back, the standard 3.5-litre twin-turbo V6 is revised for the TWR Jaguar XJ220S, and offers 507kW of power. This particular model is revised even further however, and comes with a titanium exhaust system. Power output is increased up to a monstrous 521kW.
This is one of those cars that simply causes your mouth to water. It looks stunning. It's got retro appeal. It's brutally powerful, 36kW more powerful than a Ferrari Enzo in fact. And since only six were ever built, it makes the package even more tantalising.
This model has been kept in the same owners hands for around eight years, and it has had a major mechanical overhaul in its time. It will go under the hammer at the famous RM Auctions event in Arizona, US, at the Arizona Biltmore Resort & Spa on January 19 and 20.