In one of the more surprising announcements in the lead-up to the Geneva Motor Show, formerly defunct manufacturer Jensen will be making a comeback.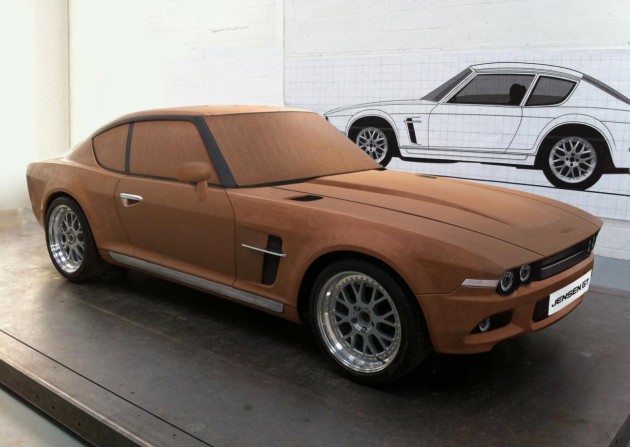 The Jensen Group has announced "The rebirth of a legend", which is set to be the catalyst for the "next chapter in the Jensen story" with the introduction of a GT sports coupe at Geneva, as previewed by these clay model shots, and then an 'Interceptor 2' next year.
Its first model in 13 years, the GT, will take design cues from the classic Interceptor, and will advance the concept of the original grand tourer to provide a thoroughly modern and exciting vehicle.
The Jensen Interceptor has forever been a cult-classic among petrol-heads, but younger generations might not have heard the name Jensen were it not for a feature on BBC's Top Gear. An episode featured a remade Interceptor. However, the GT will be the first official vehicle to be made by Jensen in more than 13 years. Jensen explains,
"The Jensen Group is currently engaged on a project to launch Interceptor 2 in 2016, which may involve collaboration with an established automotive group. The Jensen GT will fill the gap between the last true Jensen, the Interceptor of 1976, and an all-new, state-of-the-art car due to be revealed in 2016."
The GT will be powered by GM-sourced, supercharged 6.4-lire V8, with direct injection and a VVTI system. Power ratings are at an insane 496kW, connected to either a six-speed automatic or manual transmission. We look forward to providing more details next week, at the start of the Geneva show.