Henrik Fisker's newest car, the fully electric Fisker EMotion, has debuted on Twitter, with 643km of range and a top speed of 260km/h.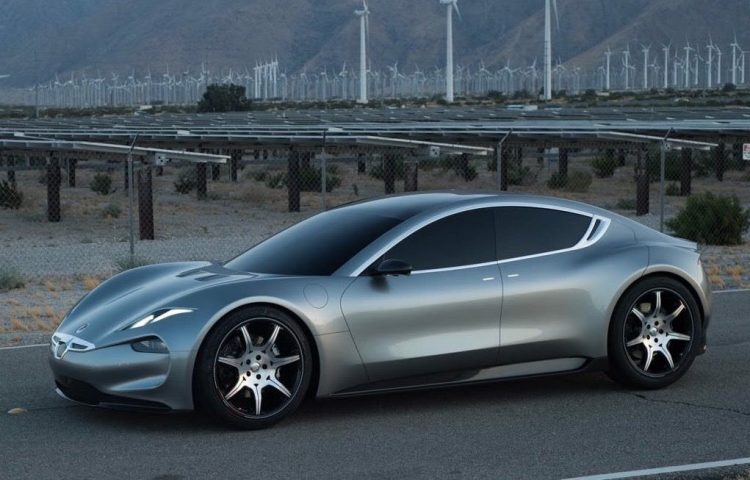 Fisker, who was responsible for the styling of some Aston Martins and the BMW Z8, attempted before at launching his own car brand with the Fisker Karma and unreleased Fisker Atlantic, but the project went belly-up in 2012. The Karma has since been revived by another company as the Karma Revero.
This time around, the EMotion is a dedicated electric vehicle unlike the plug-in hybrid Karma. Batteries are developed by Fisker Nanotech using patented technology to allow high density and fast charging. Furthermore, the patented UltraCharger quick charging technology can add 160km of range in just nine minutes.
Styling is very dramatic and futuristic, with rear-hinged back doors, a clean, coupe-esque shape and a two-tiered front end with stacked headlights. The doors are of the scissor variety, unusually this applies to both the front and rear doors.
Prices start at roughly AU$168,000 for U.S. customers, with order books opening on the 30th of June.