SUVs
SUVs are the hottest car segment of choice, and have been for a while now. Combined with utes, the segment now makes up more than two thirds of new car sales in any given month, delivering a death blow to the sedan segment. SUVs come in all shapes and sizes, and seems to be the class where manufacturers are focusing all their attention. So, what's out there for the Aussie motorist?
[carousel magz_columns="2″ magz_count="10″ magz_big_excerpt="15″ magz_info="yes" magz_categories="suv"]
If you're looking to buy a new SUV in Australia, we can help you get a great deal! Thanks to our relationships with and access to a nation-wide network of car dealers, we are able to offer an online car buying service that is simple and easy to use, and which will save you money.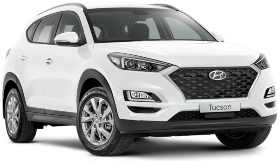 Peter from Booval, QLD
saved $5,550
off the drive-away price of a new Hyundai Tucson on 18 Sep, 2020.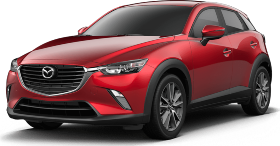 Shelley from Southport, QLD
saved $2,283
off the drive-away price of a new Mazda CX-3 on 29 Sep, 2020.
[carousel magz_columns="2″ magz_count="10″ magz_big_excerpt="15″ magz_info="yes" magz_categories="suvs"]
COMPARE SUVs
[carousel magz_columns="2″ magz_count="10″ magz_big_excerpt="15″ magz_info="yes" magz_categories="compare-suv"]

STEP 1:
MAKE AN ENQUIRY
Let us know what you're after by filling out the short form and one of our car buying specialists will call you shortly afterwards.

STEP 2:
CONSULTATION
Our specialists can help you find prices on cars that match what you're chasing, as well as give you other options to consider that you may have not thought of.

STEP 3:
COMPARE OFFERS
Within 48 hours, we'll come back to you with the best offers from our network of local and national car dealers.

STEP 4:
BUY & RECEIVE YOUR CAR
Once purchased, we can organise delivery of your new car to your home or office.
What is an SUV?
SUV stands for 'sport utility vehicle', and in recent years, manufacturers have taken some artistic licence as to what constitutes such a vehicle. It's generally accepted that SUVs are offer a hatch for the boot space, while being raised off the ground a bit more than the average vehicle. However, some smaller SUVs barely offer any increased ride height over some hatchbacks! SUVs are loved for their practicality, increased ride height, and in some cases their offroading capability.
How much is an SUV?
Prices in the SUV market vary wildly, from less than $20,000 for a tiny Suzuki Ignis, to over $200,000 for the biggest and best luxury cars. The most expensive 'mainstream' SUV on our roads is the Bentley Bentayga, which is a 12 cylinder behemoth costing more than half a million before options. Compared to equivalent sedan or hatchback models, SUVs could be more expensive, generally owing to their popularity.
Different types of SUVs
'SUV' is an incredibly wide market segment. From the compact Suzuki Ignis or Ford Puma, to the gargantuan Toyota Landcruiser, or the ultra luxury Rolls Royce Cullinan and Bentley Bentayga. SUV also doesn't automatically mean the car has four or all wheel drive by default. At the lower levels, this is often a $2,000-$4,000 option, with basic models coming in front wheel drive form. Popular midsize SUVs include the Subaru Forester, Hyundai Tucson, and Mazda CX-5, which can offer a suitable blend of size, handling, practicality, and performance. A burgeoning segment is also the electric SUV, which includes the Jaguar i-Pace, Tesla Model X, and the Hyundai Kona.
How to work out which SUV to buy
Due to the amount of options available it can be tricky to work out which SUV to buy. Ultimately it comes down to your lifestyle and what you think you'll be using the car for. If all you're doing is a dusty trail once in a blue moon, it hardly makes sense to go for a Toyota Landcruiser, unless you're also towing. For most city-goers with a young family, a midsize SUV such as Mazda CX-5 may provide what you're after. Larger families may want to up-spec, however. Seven seat SUVs are also popular, but make sure to double check the third row's configuration and legroom!