It seemed like just a short time ago that Honda had a big range of desirable, highly engineered performance cars on the market. Cars like the Honda S2000, the Honda Integra Type R and the Honda NSX all offered an almost unrivalled level of quality in naturally aspirated, fine-tuned motoring. Honda sports cars were leaders in their domestic market segment and even put up a very competitive proposition against the Italian and German big hitters.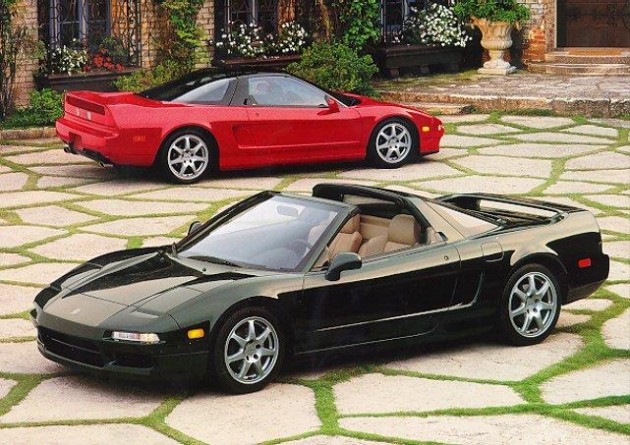 These days, Honda still makes high quality, highly engineered cars but it just seems like the company has lost a bit of that soul and passion. That extra something that put the company on the world map as the most refined luxury Japanese car maker.
One of Honda's latest products, the 2012 Honda Civic (US-spec), has already been given less-then pleasant reviews abroad. US Consumer Reports tested the new car and criticised its interior quality, making special mention of the plastics involved in its construction. This, among other things, left it with a rating below 'recommended'; a very unusual score for a car that has enjoyed years of 'Top Pick' accolades from the same tests in the past.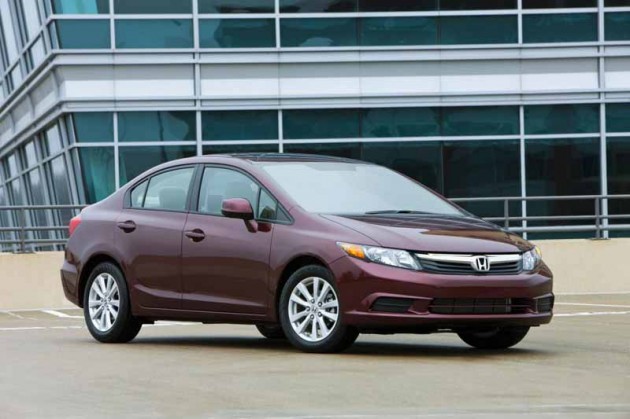 Then we move on to Honda worldwide sales. Of course, the extremely unfortunate devastation in Japan earlier this year certainly set back production and overall operations at Honda, with the company's biggest market, the US, reporting a drop in sales by as much as three percent so far this year. Civic sales alone have dropped even further, down by 10 percent.
Here in Australia, according to official VFACTS data, Honda sold 25,355 vehicles between July 2009 and July 2010. This year's July year-to-date sales topped just 19,610 vehicles, down by 22.7 percent. Again, this was partly due to the tsunami in Japan in March.
But even still, Honda's actual products just seem to be losing touch. According to a recent J.D. Power survey – one of the biggest independent consumer survey conductors in the US – buyers gave Honda the highest reliability and durability scores, resulting in the highest ranked manufacturer. In another survey that ranks cars by their overall appeal however, Honda scored fourth from the bottom. J.D. Power's director of auto research, Raffi Festekjia, recently said,
"Reliability is important. But you know what? You still need to make a vehicle that is appealing, fun to drive and comfortable to sit in."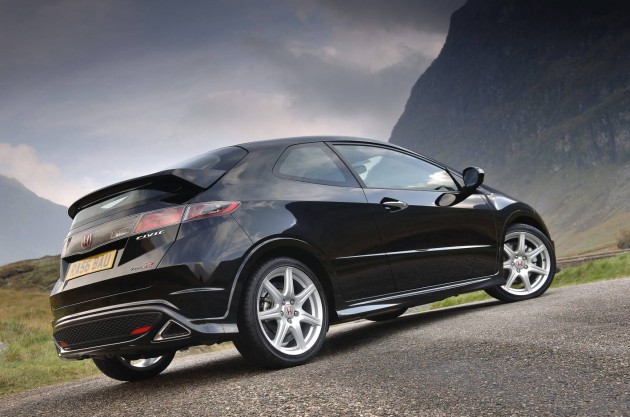 So what about catering for the performance car market? What happened to the awesome Honda Type R models, and cars like the CR-X and the Integra and NSX? In Australia, the only performance or sporty Honda on the market is the Honda Civic Type R hatch, a model which is being run out at the moment and is available at $39,990 drive away. But apart from the Civic, that's it.
The Honda CR-Z hybrid sports hatch has tried to rekindle the CR-X days, but it's not available in Australia yet. It was on show at the 2011 Australian International Motor Show earlier this year and will go on sale towards the end of this year. It features a sporty coupe layout matched with a hybrid electric/1.5-litre petrol powertrain. The CR-Z offers a combined power output of 91kW and 174Nm, enough to push the small coupe from 0-100km/h in around 9.0 seconds.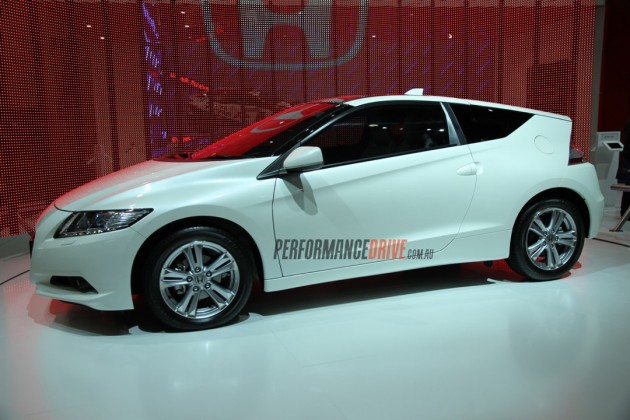 In terms of taking on serious local and international performance cars, Honda doesn't have anything. Things are going to change though. According to the latest reports, Honda is committed on developing a new Honda NSX for the future. Honda Motor president Takanobu Ito has said that plans for a Ferrari rival are under way. Takanobu was part of the development team for the original Honda NSX, until production ended in 2009, but said earlier this year,
"I feel that we need to meet the calls from the public asking [for a new NSX]."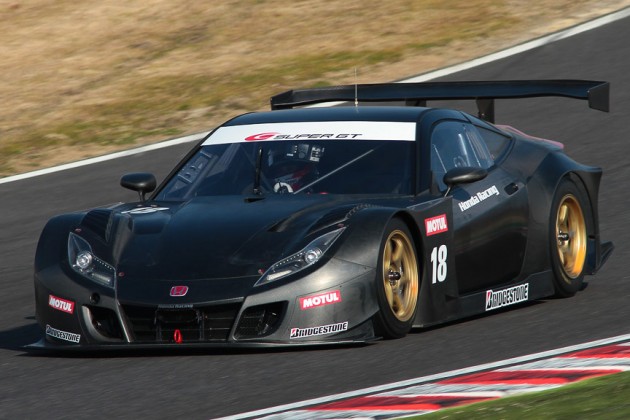 To get things cooking, Honda has developed the Honda HSV-010GT GT race car, which is speculated to be the basis of the new model. In Japanese GT racing, there's a friendly rule that goes around that if a manufacturer hasn't or doesn't produce a road-going version of its race cars, it is generally frowned upon. Takanobu says that Honda should remain faithful to this unofficial yet traditional rule,
"I think Honda should respect the history of the Super GT competition [as a stock-car race]".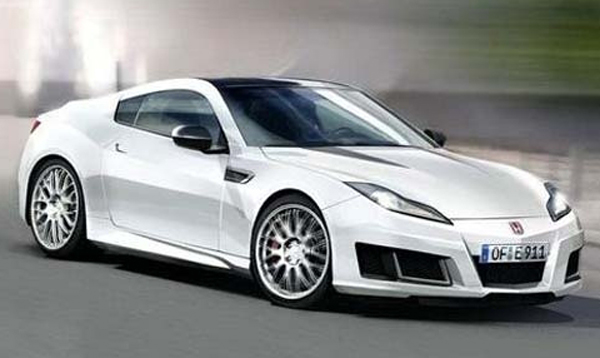 A number of automotive designers have come up with renderings based on the Honda HSV race car, showing how it could look in production trim. Renderings present an angled coupe shape with a sharp front end and an aggressive stance. However, Honda is yet to confirm what layout the new NSX will adopt, whether it will be a low-profile, hunkered down supercar – like the original – or take on more of a sleek coupe layout like the Lexus LFA.
As for possible engines, it's a bit of a blank page as far as known details go. The HSV race car uses a 3.4-litre race V8 pumping out 373kW. The engine isn't likely to be suitable for everyday use.
One engine possibility is a 4.5-litre high-revving V10. If any maker is capable of producing a high-revving naturally aspirated engine, as history tells us, Honda is well suited to this type of setup.
Reports also suggest a 3.5-3.7-litre supercharged V6 engine may be on the cards, utilising existing Honda technology and components. This kind of approach would help to keep costs down.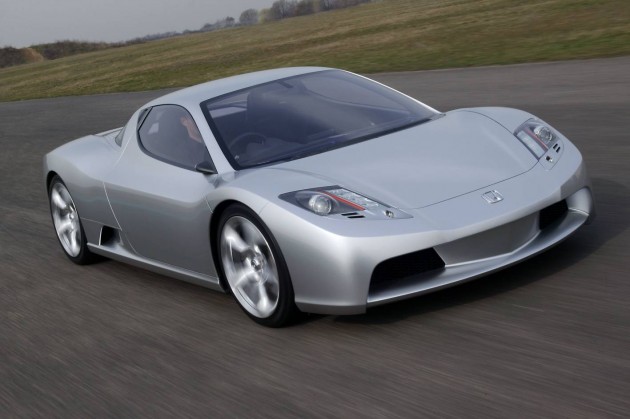 Outputs for either engine are expected to punch through the old 206kW Japanese auto agreement, now that both Nissan and Toyota are producing engines with over 380kW. The new NSX will likely offer similar specifications.
As for the price, we hope Honda can keep costs down, unlike what Toyota managed with the awesome Lexus LFA. In Australia, the LFA retailed for an eye-popping $700,000. The high price hasn't stopped all 10 allocated for our market being sold though. When asked about a projected price range, Takanobu has said,
"There are two types of sports cars – affordable and high-performance. I hope we will be able to market both."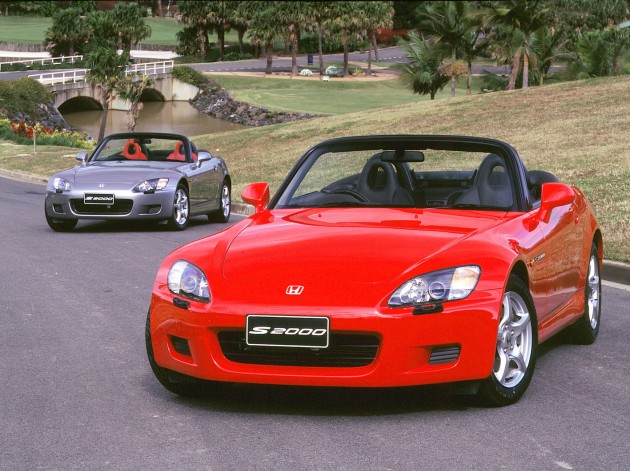 We eagerly look forward to seeing what Honda can come up with in rekindling the performance spirit int he future, and look forward to the new Honda NSX, which is expected to go on sale some time in 2014/2015.
What's your opinion on the topic? Were you once an avid Honda fan but have since drifted away in the recent past? Feel free to give us your opinion below.