Volkswagen development boss has confirmed a Volkswagen Up! GT sports version is on the way. The Up! is the company's smallest vehicle, heading to Australian showrooms later this year.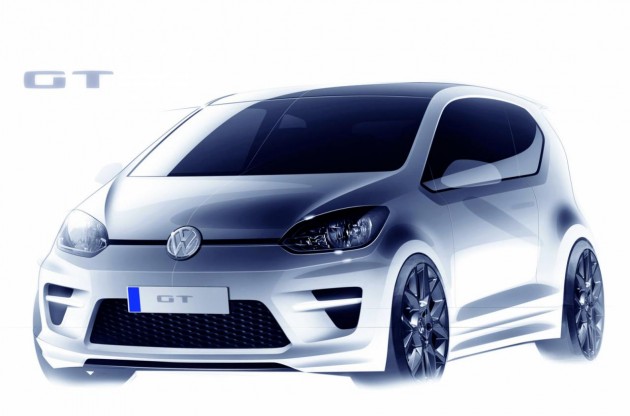 (Rendered speculation only)
It was previously speculated that Volkswagen would introduce a performance version of the new city car, but now there's been word from VW research and development chief Ulrich Hackenberg. He confirmed plans to media at the 2012 Paris Motor Show, currently underway.
Specific details on the Up! GT – name yet to be announced – are still a little hazy at this stage. According to reports, it will come with a 1.0-litre turbocharged three-cylinder engine producing around 81kW of power and 162Nm of torque.
Like other 'GT' variants in Volkswagen's showroom, the Up! GT is expected to come with a range of sporty highlights, such as bucket-style seats, sports suspension, bespoke alloy wheels and a neat bodykit.
With the Up! being so small and lightweight, the GT is likely to be a very agile little handler, as well as offering great fuel economy.
The sporty variant is set to go on sale some time next year.