It's not very often automotive journalists get to review race or rally cars, but here we find a Skoda Fabia Super 2000 review by Autocar. The team was recently given a chance to test out the Fabia through the prestigious Goodwood Festival of Speed rally stage.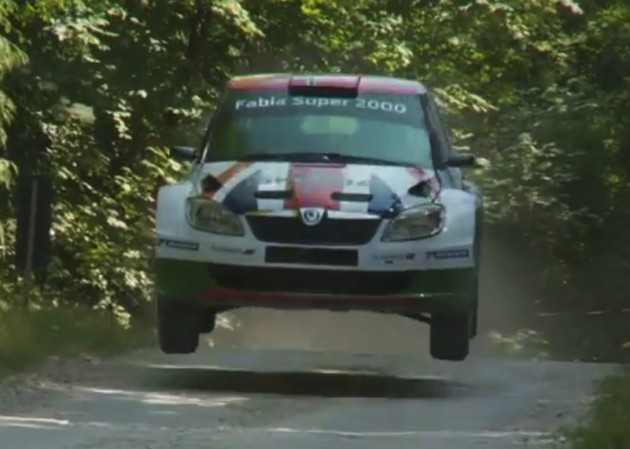 Volkswagen Group may have pulled out of the gruelling Paris to Dakar rally earlier this year but it doesn't mean the company is giving up on the sport completely. That's where the new Volkswagen Polo WRC car will come in, planned for next year. But before that comes along, Volkswagen still has the Fabia S2000 to compete with.
The Fabia S2000 was introduced in 2008 and races in the Super 2000 category of the World Rally Championship. It's powered by a 198kW (265hp) naturally-aspirated four-cylinder engine mated to a six-speed sequential transmission all hooked up to a four-wheel drive system.
Click play on the video below to see how it drives. By the sounds of it, it's a screaming little ride. It's interesting what Autocar says about the suspensions setup too, they say that even though the course is very bumpy, the faster the Fabia is driven, the better the ride feels.