The Lexus LF-LC Concept is likely to be a precursor for an upcoming Lexus SC production model. However, as it is a concept, designers and engineers were able to push the boundaries and really express each element of the car. Lexus USA has released a detailed video, talking with the key designers from Toyota's Calty design studio in Newport Beach, California, where the LF-LC concept was created.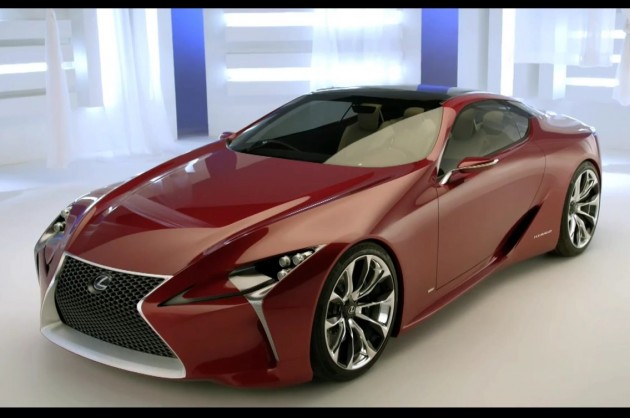 Looking very dramatic and quite stunning from almost every angle, the LF-LC is designed to impose and impress. It's very sensual and sexy, while still incorporating plenty of technology. It also features traditional themes, such as the long-bonnet, short-rear overhang layout, with the engine up front and power going to the rear wheels.
The video overview below goes over all the intricate elements of the design and the attention to detail, such as the camera lense technology in the headlights, to the taillight design which was inspired by a jetfighter's afterburner, and the front grille which flows down from imposed Lexus 'L' badges.
Throughout the interior and exterior is a series of lines that have been designed to provide continuous flow, while the centre console in the cabin wraps around the driver, integrating the infotainment technology interfaces.
Under the bonnet, the Lexus LF-LC concept is propelled by a powerful petrol engine of undisclosed specification, supported by a electric motor hybrid system.
Click play below to check it out, it's quite interesting to see the level of detail that went into developing the concept.