High-end BMW tuning specialist G-Power has released a video of its latest speed record attempt in a G-Power BMW M3 SK II at Nardo. The M3 reached a whopping 333km/h (207mph).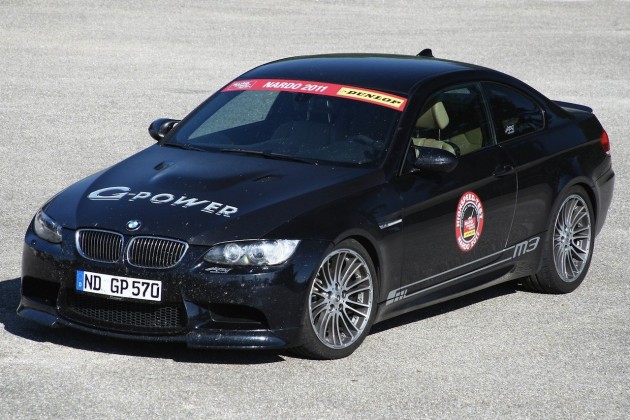 Obviously, this is not your average BMW M3. The G-Power BMW M3 SK II tuning kit consists of a heavily boosted V8 engine based on the original 4.4-litre M3 unit. It gets a ASA T1-521 supercharger kit, upgraded air intake and an increased redline.
All up power is said to be 455kW (610hp) and 580Nm, giving it enough oomph to conquer 0-100km/h in 4.4 and 0-200km/h in under 13 seconds.
If you're interest in applying the G-Power SK II tuning kit to your M3, prices start at US$18,000 for the supercharger kit. The example in the video below also uses a GM3 RS coilover suspension kit and a larger braking system.
Take a look at the video below for a taste of what it's all capable of. Just listen to the sound of that engine at full chat.