Porsche has released a new video with Michael Mauer, director of style at Porsche, explaining some of the aesthetic characteristics of the new 2012 (991) Porsche 911.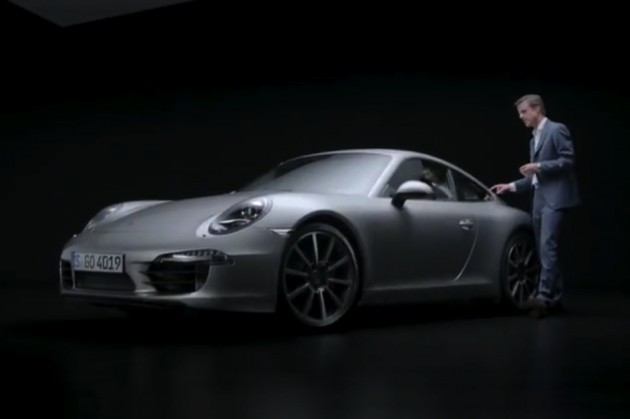 Michael Mauer talks about the how the stance of the new 2012 Porsche 911 has been widened at the front end, while the roof also being lowered, providing a sleeker, more stable and dominate-looking attitude.
Michael Mauer also talks about how the rear haunches had to be crafted keeping in tune with the Porsche 911 heritage, featuring wide smooth, almost horizontal rear guard surfaces. Mauer says the front guards were modelled in typical 911 fashion, offering a sporty and aggressive high-arch nature.
Click play on the video below for more details, it's quite interesting.
Also check out:
– Video: 2012 (991) Porsche 911 seven-speed manual explained
– 2012 991 Porsche 911 SpeedART SP91-R
– 2012 (991) Porsche 911 full specifications and Australian pricing announced