Even though it's clearly not a performance car, the new Nissan LEAF launching in Australia is quite a big deal. It's the first mass-produced fully electric vehicle (EV) to hit the market.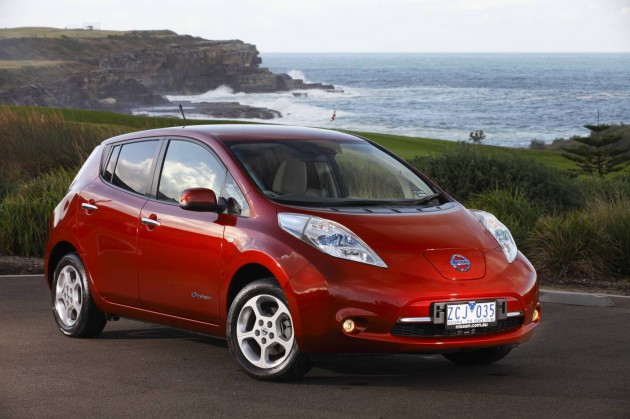 Even though Australia does have the Mitsubishi i-MiEV, it's not really regarded as a mass-produced vehicle. The LEAF is also the only full-size electric hatch to join our market. Nissan Australia CEO Bill Peffer recently spoke about the new model, saying,
"Nissan is proud to introduce the first mass-produced, purpose built electric car to the Australian market in the LEAF."

"This car attracts attention for its exceptional green credentials, its market leading technology and for its ground-breaking EV innovation – but we're also pleased to point out that it's an entertaining drive."
'Entertaining drive' might be questionable, however, the interior certainly looks interesting and very different from what we're all used to.
The LEAF is powered by a 24kWh lithium-ion battery feeding current into an electric motor and into the front wheels. Overall output is rated at 80kW and 280Nm. Acceleration times for the 0-100km/h sprint have not been mentioned.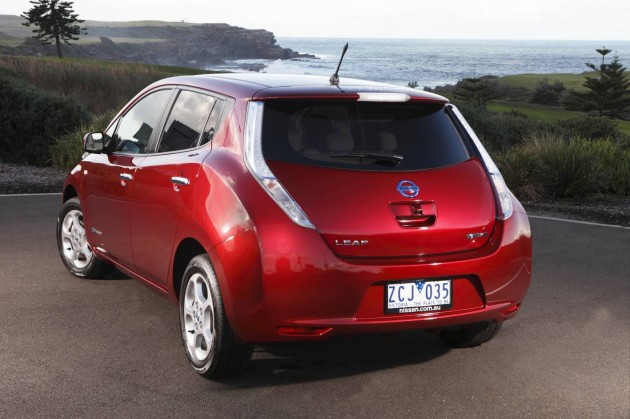 The whole purpose of having an electric car is of course for the fuel-saving advantages. But one of the common drawbacks of the EV is the range, before the battery runs out of juice. In the LEAF, Nissan says a range of up to 170km can be achieved.
The new model has been developed from the ground-up as a dedicated EV. It's not based on any current platform. This, according to Nissan, has allowed engineers to place the batteries and components efficiently throughout the infrastructure of the hatch, and out of harm's way.
It will be interesting to see how the Australian market, and motorists, will react to the new model, and whether or not it will be as successful (in terms of sales) as the Toyota Prius hybrid.
Standard features include 16-inch alloy wheels, five seats, and safety features such as ABS and brake force distribution. It also features an Approaching Vehicle Sound for Pedestrians system. The system incorporates an external speaker which emits an alert sound when the LEAF is travelling at slow speeds.
The new model is now on sale and available through 13 selected dealerships across the country. Prices start at $51,500.