Following up last week's news of the Nissan Juke-R headed for small production, the price of the insane SUV has been apparently been stamped at US$590,000 (approximately AU$584,177).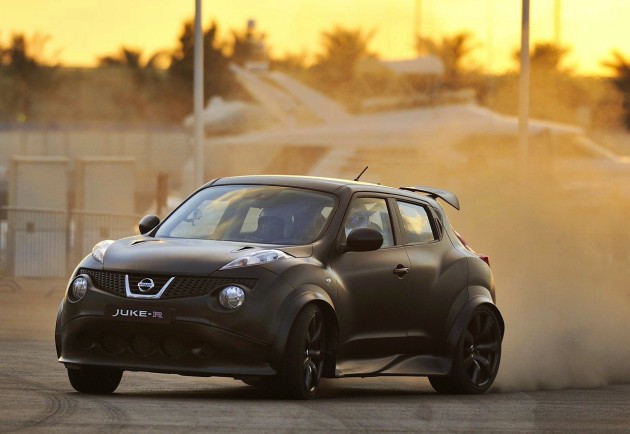 This makes it way more expensive than the normal Juke, and over three times more expensive than a normal 2012 Nissan GT-R (AU$170,800). But who cares? Look at this thing. Orders have already been placed by those who are likely to have several other exotic supercars in their garage already.
The Juke-R will be a very limited edition model and a rare collectable in the future. Production numbers haven't been officially announced, however, reports say that around 20 to 25 will be made. Speaking with Inside Line in the US recently, Nissan Americas vice president David P. Reuter said,
"We will make Juke-R available to customers anywhere in the world on a build-to-order basis. It is intended for serious collectors and investors who want to own a true original, an innovative project that will only be created in extremely small numbers."
To refresh your memory, the Nissan Juke-R production version will feature the full running gear and engine from the 2012 Nissan GT-R. This includes the 3.8-litre twin-turbo V6 producing 404kW of power and 628Nm of torque. Sprinting from 0-100km/h takes around 3.3 seconds.