Nissan has announced it is teaming up with DeltaWing for the development of the dramatic race car which will compete in the 2012 Le Mans 24 Hours endurance race.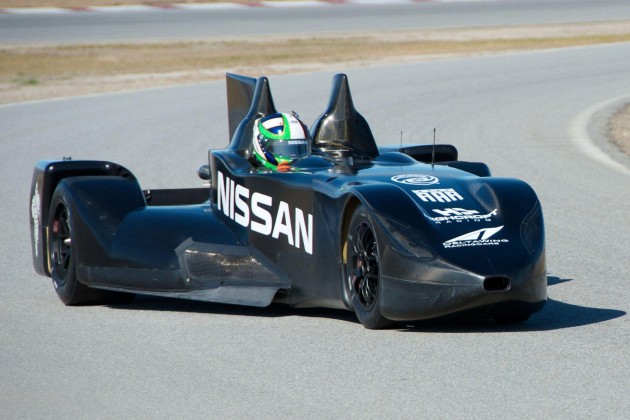 The DeltaWing project initiated in 2010 and was set up as a concept design proposal for the Indycar series. Then last year it was approved for the famous French endurance race, slotting into position 56 – a dedicated position for special vehicles running all-new technologies.
Called Project 56, the Nissan DeltaWing is a long arrow-looking vehicle that appears to be set for extreme top speed runs. Although not technically the case, the aerodynamic shape does play an important role in its performance.
It's powered by a Nissan 1.6-litre DIG-T (direct-injection gasoline turbo) turbocharged engine, producing around 224kW. That might not sound like much power, especially against the mighty LMP1 machines, however, it is half the weight of those top-running vehicles.
The combination of lightweight construction and the aero bodywork is expected to help the Nissan DeltaWing achieve lap times similar to what the LMP1 and LMP2 vehicles can run.
The project will make a public debut at Sebring, in Florida USA on March 15 where it will perform some demonstration laps, before competing in the 2012 Le Mans 24 Hours on June 16-17, wearing the number '0'.
During Le Mans, the car will be driven by two drivers, Marino Franchitti from Britain and Nissan's FIA GT1 World Champion Michael Krumm.