Porsche is planning on releasing a new Porsche 928/Porsche 929 in 2014/2015. The car will be based on the next-generation Porsche Panamera platform, featuring a traditional front-engine, rear-drive large coupe layout.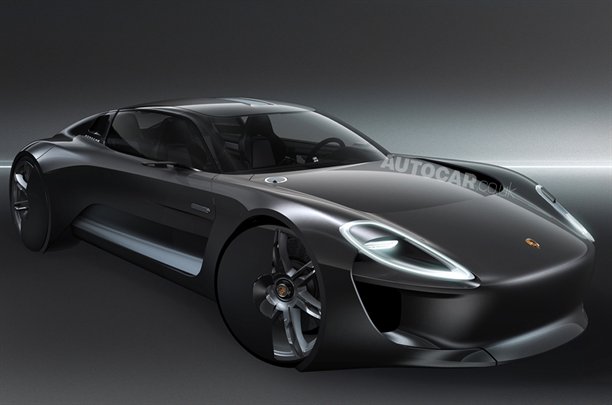 'Highly placed sources' have told Autocar in the UK that the new Porsche 928 will be apart of the second-generation Porsche Panamera development. The 928, which is speculated to be called the Porsche 929, will not be developed on the current Panamera platform. The source said,
"At the moment, derivatives of the Panamera are not planned for the first generation. We hope to add them to the second generation, provided we can find necessary capacity."
Resurrecting the old 1970s Porsche 928 will be a cool task for Porsche, and it will allow the brand to compete in the increasingly popular large GT coupe market segment. The 929 will rival the likes of the Aston Martin DB9, Bentley Continental GT and the Ferrari 612 to some degree.
As for the looks, the new 928/929 will rekindle some of the original 928 styling. Here we see an artistic impression of what the car may look like. It's a Porsche 929 design study that was created by Julliana Cho. Cho is sponsored by Porsche and has just graduated from the Royal College of Art. Porsche design boss Michael Mauer may take some inspiration in the design.
Reports say the new Porsche 928/929 will initially come in coupe form, but a soft-top convertible is also being planned on the same platform. It's uncertain at this stage what sort of powerplants will propel the new models, but it is likely a twin-turbo V8 of some kind will make its way into the flagship variant – an engine possibly similar to the current Porsche Panamera Turbo S 4.5-litre 410kW/750Nm V8.
The platform of the new car may also underpin future Bentley vehicles under the Volkswagen/Porsche umbrella as the company strives towards saving development costs.
The new Porsche 928, or Porsche 929, whatever it ends up being badged, has apparently been scheduled for debut in 2014/2015. We can't wait to see the first concept.
For more images of the Julliana Cho Porsche 929 design study, simply click on over to Autocar.