McLaren has done it, apparently. The new Nurburgring production car lap record may have just been broken by the mighty McLaren P1 hypercar with a time of 6:47.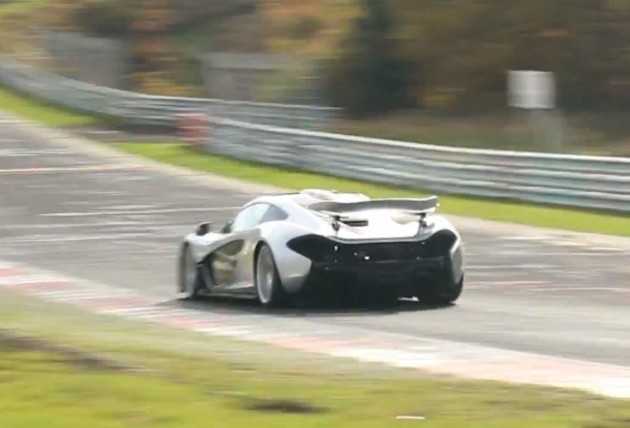 According to rumours which stem from details of a YouTube video, the McLaren P1 has just set a cracking time of 6:47 around the famous Nurburgring in Germany. If the details are correct, it would make the P1 the quickest production car to ever lap the circuit.
Porsche's new 918 Spyder only recently set the pace with a time of 6:57, which was/is the quickest proper production car record. Although the Radical SR8 LM has been around the track in a blistering 6:48, it's not considered a proper road-going production vehicle.
McLaren has not confirmed the time at this stage, if the time is legit that is, however, the company has previously said the P1 will be the "fastest car in the world". The company will be determined to post a very quick time indeed.
Using a complex twin-turbo V8 hybrid powertrain, the P1 produces a combined output of 674kW. As revealed earlier today, it's able to cover 0-100km/h in just 2.8 seconds, 0-200km/h in 6.8 seconds, and a quarter mile in 9.8 seconds. In other words, it certainly has the ability to break records.
Click play below to see the car out on track in attack mode. We'll be sure to keep you updated with any official word that we hear.