McLaren is offering its MP4-12C customers a service which boosts power up to 625hp (466kW) thanks to an engine computer remap. The service also comes with a range of other updates.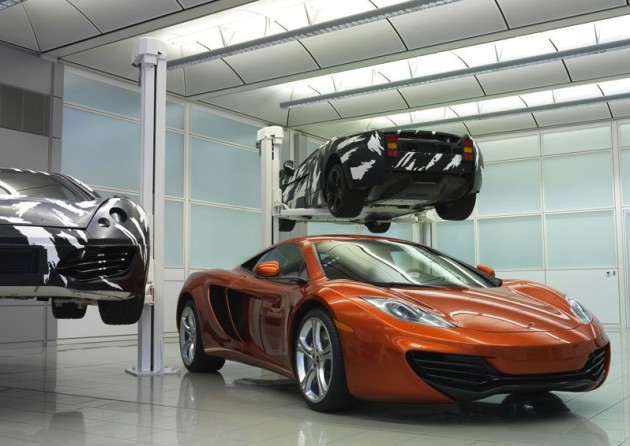 Like a modern-day computer, McLaren is offering an update for the MP4-12C. Whether this is because current owners are demanding better from McLaren or whether McLaren is simply continuing to engineer the supercar remains unclear.
With the 'update', customers are treated to a remote passenger door opening function, a recalibration of the Meridian sound system and IRIS touch-screen interface, and a programmable engine note.
Again, it's unknown if the changes are because owners are complaining, however, experts in the past have criticised the rather quiet engine growl of the 3.8-litre twin-turbo V8.
In its original form, the engine produces 441kW and 601Nm. With an additional 25kW on hand after the update, we don't think many customers will be complaining. Especially as the MP4-12C already manages 10-second quarter-mile passes straight from the box.
Correction: 18.4kW power boost, 25PS.