Mazda RX-9 16X Renesis with laser ignition. Sounds pretty cool doesn't it? Even though the future of the Mazda rotary sports car hasn't been officially announced yet, there are loads of rumours and reports going around, including ones with insider comments, pointing towards a followup in the RX tradition.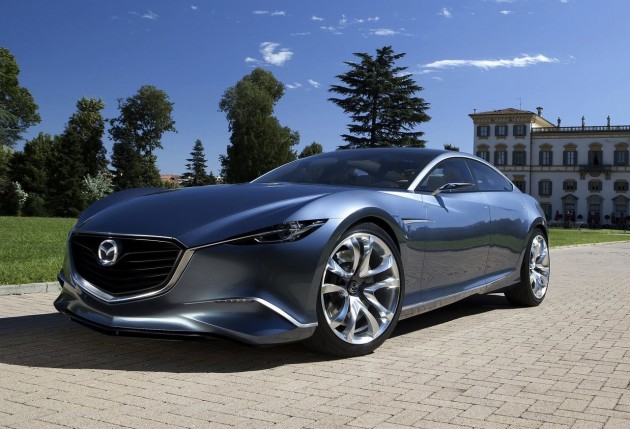 Laser ignition technology sounds fairly futuristic, but according to a report by UK auto publication, Autocar, a senior Mazda engineer has said the technology is "absolutely possible" for the upcoming RX-9. He also says the new car will use a "special kind of ignition system", hinting at the laser setup.
The technology will apparently allow each individual combustion to be more complete and allow the engine to run leaner, boosting efficiency. The system is also said to give the 1.6-litre rotary a bit more low-end punch compared to a typical spark-plug-equipped rotary.
Another element which is likely to be etched into the makeup of the RX-9 is Mazda's SKYACTIV Body and Chassis technologies. These are a set of targets or philosophies that have been given to Mazda's key engineers to drastically reduce the weight of its upcoming models.
The SKYACTIV measures include the extensive use of aluminium throughout the chassis, as well applying a design layout incorporating a 'straight structure' frame that is as straight and as rigid as possible. So, a sports car with a torquey rotary engine powering a rigid lightweight platform? Sounds like the makings of an excellent modern take of the Mazda RX tradition.
There's been no word on when the new model will be launched, some say during 2013, the important thing is for all the performance rotary enthusiasts out there, Mazda is not giving up on the rotary engine.
Despite ongoing pressure from ever-tightening emissions regulations, such as the Euro 6 standards (applicable to all cars made in 2014), Mazda appears to be persistent on the rotary engine.
As for the shape of the new car, the RX-9 design is said to take much of its inspiration from the Mazda Shinari Concept (pictured). The Shinari will be on show at the 2011 Australian International Motor Show in Melbourne in a few day's time.
PerformanceDrive anticipates more information on the Shinari Concept at the show, starting July 1. Check back on our front page for more reports in a few days.