The Mazda RX-8 was the last rotary-powered vehicle on the market. It went out of production earlier this year. While development of a new 'RX' rotary sports car is still underway, Mazda will introduce a new rotary engine next year.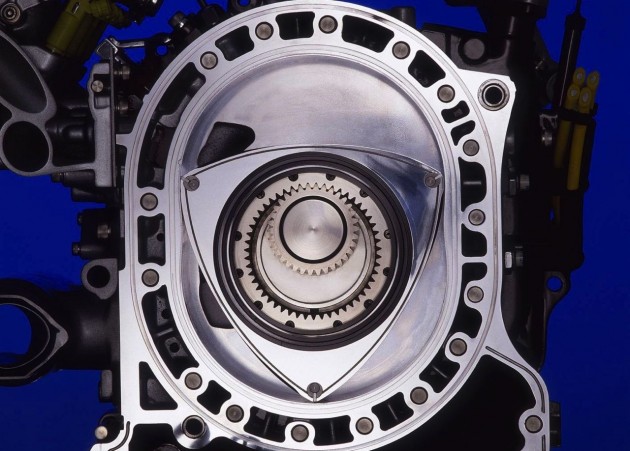 Before we all get too excited though, the engine will be used as a range-extender for a new hybrid vehicle Mazda is planning. The vehicle will rely primarily on electric propulsion while the rotary will help keep the battery charged.
Speaking with Automotive News in the US recently, Takashi Yamanouchi, Mazda CEO, said the new vehicle will be a low-volume production for lease in the Japanese Domestic Market only. Although the rotary layout can be ideal for high-revving sports cars, it's also good for a hybrid it turns out. Yamanouchi said,
"Unfortunately for electric vehicles, they have range and cost problems. By making the battery smaller and installing a rotary engine, it will allow a superior range."
He said using the rotary will allow for a smoother and quieter operation too, while a smaller battery will help to save costs, in turn, bringing down the initial price of the range-extending vehicle.
As for development on the rotary as a platform for a new sports car, Yamanouchi said engineers are still working away. He said the team is currently trying to improve low-end torque by increasing the size of the combustion chamber. He said,
"We are continuing the development of it. I believe it has great potential in the future."