Lexus has revealed the new Lexus LF-CC concept car that will debut at the 2012 Australian International Motor Show in Sydney next month. The striking coupe is expected to give us a preview of the upcoming 2014 Lexus IS.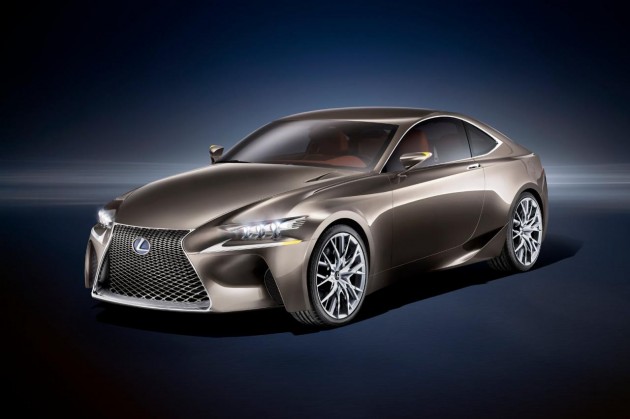 Showcasing a clear design relationship with the LF-LC concept car that was revealed earlier this year, the LF-CC features a huge 'spindle' grille at the front and an elegantly finished rear end. The major contours and solid lines are also similar to what is seen on the current Lexus GS, particularly around the headlights.
With the name Lexus Future Coupe Concept (LF-CC), there is reason to believe the concept previews the upcoming 2014 Lexus IS. There has also been reports of the Japanese company looking to introduce a coupe variant for the next model, further bolstering the possibility. If it ends up looking anything like this, it is sure to go down extremely well with the IS fans.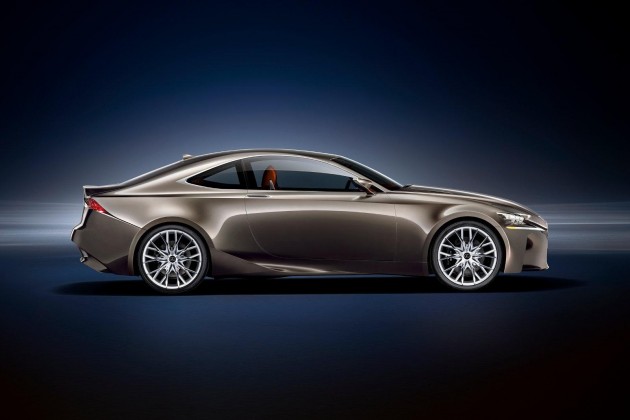 Sitting under the bonnet is an all-new 2.5-litre petrol four-cylinder engine that is supported by a magnetic electric hybrid setup. Specific outputs haven't been mentioned, however, Lexus said in a recent statement that the "hybrid drivetrain will achieve class-leading energy efficiency, with more than 1.47kW of power produced per gram of CO2".
The concept is packed full of technology and advanced features, some of which are expected to make their way into production cars in the near future. Lexus Australia chief executive Tony Cramb recently spoke about the car, saying,
"This concept doesn't just represent thinking for the future, it represents the Lexus of the future.

"Be it a stunning design, engaging driving dynamics, efficient and powerful drivetrains or second-to-none service, Lexus is committed to delivering vehicles that provide owners with a pleasurable experience at every level of the ownership experience."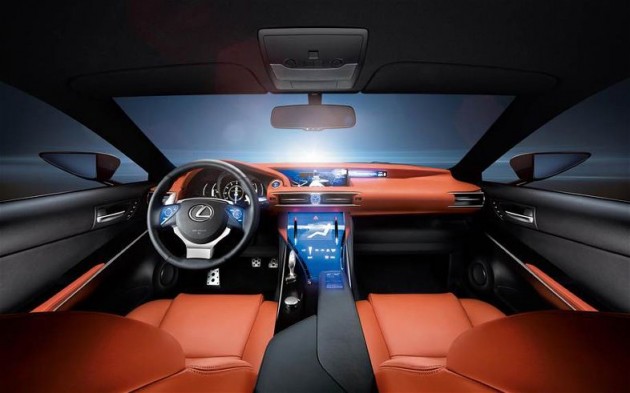 Inside features two control centres which flow down the centre fascia, including a 'Display Zone' and a 'Control Zone'. For the display side the system incorporates a multi-display screen which is set up high for easy viewing, while down lower is the control area where the unique gear shifter and Lexus remote touch functions sit.
Overall you have to admit it is a very attractive and sharp design from Lexus. Hopefully most of the detail is carried across into the production versions later down the track.
The stunning concept will be on display in Sydney from October 18 until October 28. We look forward to providing you with all the coverage.