Meet the most epic modern-day hypercar that doesn't feature a complex hybrid system; the new Koenigsegg One:1. This bad boy will probably be one of the last supercars to rely solely on old-fashioned petrol for outright power and speed.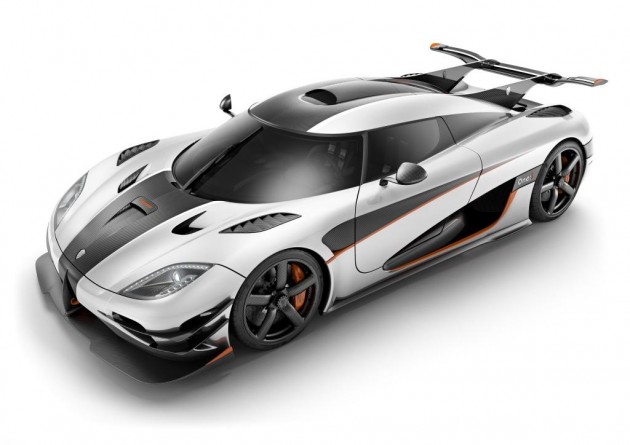 While all of the major supercar companies are turning to hybrid powertrains to reach colossal power figures, the new Koenigsegg One:1 uses a 5.0-litre heavily boosted V8 engine to produce a staggering 1000kW (1358PS).
The Swedish company is calling it the world's first megawatt production car. It's also one of the only vehicles to offer a power-to-weight ratio (kg:hp) of 1:1, hence the name of the car.
The One:1 is based on the Agera, which is currently the company's only model. It features a more dramatic body with vast aero enhancements that help to produce 610kg of downforce at 260km/h.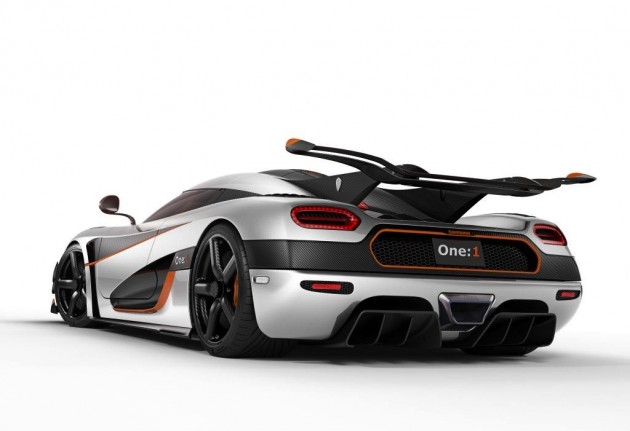 You're probably thinking, 'well, 260km/h, as if anyone is going to reach that'. The thing is, this incredible machine has a theoretical top speed of over 440km/h. If the tyres can hold out for that kind of speed it could very well become the new world's fastest car.
Interesting highlights – aside from the mind-blowing engine – include carbon fibre everything (including the wheels), 3G and GPS predictive active chassis control with an aero track mode, full active aero front and rear, a 3D printed titanium exhaust end piece, and adjustable suspension.
The limited run of production have all been pre-sold. Koenigsegg will be officially unveiling the car to the public at the 2014 Geneva Motor Show, where more details and interesting facts will be uncovered. The show starts on March 6.