Jaguar has confirmed the name of its upcoming mid-size sports sedan as the Jaguar XE. It will showcase many new technologies from the company, including a new aluminium monocoque chassis and a new family of engines known as Ingenium.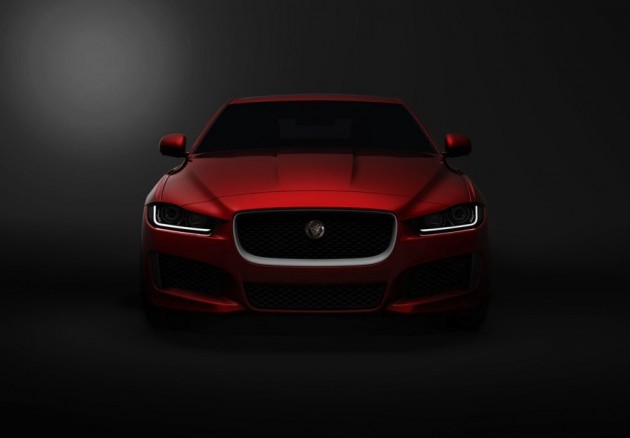 Designed to take on vehicles such as the Lexus IS, BMW 3 Series and the like, the Jaguar XE will be the company's first model to use a new aluminium monocoque platform which will eventually find its way underneath many future Jags.
As for the XE, details are still limited. It will be a very important car for Jaguar. The company has even gone as far as saying the new model will be the most advanced, efficient and refined sports sedan in its class.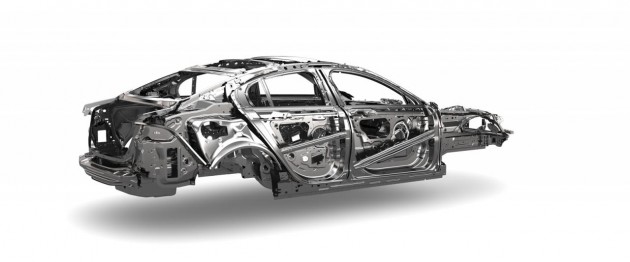 Power will come from a new family of turbo-diesel and turbo-petrol engines under the name Ingenium, with capacities sitting at the 2.0-litre mark. The engines will be used for a range of upcoming models as well.
A high-performance version is also set to appear. Jaguar says the new engine family will incorporate engines to facilitate class-leading performance including catering for top speeds of over 300km/h, although it hasn't specified if such engines will be available in the XE.
In terms of design, the new model will wear the face of all modern Jaguars, as previewed in the image above. There's a large open-mouth grille at the front and angular headlights underscored by LEDs. In fact, it looks a bit like a cross between the latest XF and XJ sedans.
Ian Callum, director of design at Jaguar, spoke about the new model in a company statement, saying,
"The new Jaguar XE is every bit a modern Jaguar; more compact in size but visually striking. Customers will expect a great deal from a mid-size Jaguar – it must be practical but premium.
"We never forget we are designing a Jaguar and that means it must be as exciting to look at and drive as it is brilliant to run and practical to own. We believe we've done just that with the Jaguar XE."
The XE will be unveiled later this year with showroom entry commencing mid-2015.